Academics
An Impactful, Intersectional Dual Degree Program
The urgent challenges facing humanity demand cross sector solutions. Climate change, poverty, resource depletion, and structural injustice are individually complex but also deeply and inextricably related. Across our local, national, and global communities, these problems call for clear stakeholder collaboration and cooperation to help reveal synergies between sectors and build alignment around achievable results.
The Presidio MBA/MPA Dual Degree program offers significant breadth and depth to your study of the public and private sectors by building your education around the most critical issues in the modern world. The program builds on the need for multi-sector problem-solving, engaging points of crisis as an opportunity to design and impact interventions that can help shift and reimagine our systems to become more effective, equitable, and sustainable. Throughout your coursework, we will challenge you to apply a systems-thinking lens to discover how you might build and maintain lasting, intentional impact.
Program Format
In the Presidio Graduate School Dual Degree program, students will earn two Master's degrees: an MBA in Sustainable Solutions and an MPA in Sustainable Management.
Our Dual Degree is a 73-credit program with 19 required courses. In the first semester, all students will participate in a one-unit course, Professional Skills for a Career with Purpose, which is designed to support your career goals and prepare you to make the most of your Presidio education. In your final semester, you will complete a Capstone course designed to draw on and integrate material from both degree programs into a culminating final project. The Presidio Dual Degree can be completed in two and a half years full-time or in four and a half years if enrolled part-time.
Built on the same foundation as our MBA and MPA, the Dual Degree program maintains our commitment to a systems-thinking approach that emphasizes broad stakeholder engagement to effectively promote progress and enable transformative change. In this program, we equip students looking to step into roles where they can forge connections between the public and private sectors and work to align commercial and policy goals with sustainable outcomes.
Foundations
Our MBA/MPA Dual Degree curriculum builds on these core program foundations: systems thinking, design for good, responsible and inclusive leadership, and deep engagement with modern challenges.
Systems thinking
In your program, you will learn to ground your studies in the social needs and ecological limitations of business and policy to ensure that as a future leader or organizer, you are prepared to manage organizations that support a more forward-looking and sustainable future. We will challenge you to take a broader view and engage with material at a systemic level, working to see the connections between sustainability principles, business frameworks, and policy design, and find the opportunities therein.
Design for the common good
Our school's mission and academic programs work together to prepare our students to help build a flourishing future for all. To support this mission, your MBA and MPA programs will consistently challenge you to consider the function of business and policy beyond the short-term, asking: what are the effects of this work on the social and natural ecosystems we are part of?
Responsible and inclusive leadership
To imagine and build a more sustainable future, we must work to impact positive change across our spheres of influence, including ourselves, our teams, our organizations, and our wider communities. Throughout your program, you will develop cross-sector fluency and gain the tools for effective collaboration to ensure you leave Presidio equipped to create more inclusive workplaces and cultivate an environment of belonging.
Deep engagement with modern challenges
We believe that a contemporary education must equip students to engage with the most urgent challenges facing the modern world. Throughout our rigorous, integrated programming, Presidio will challenge you to expand beyond the boundaries of traditional higher education and grapple with the crucial problems facing our businesses, governments, and societies, including racial injustice, COVID-19 agility and risk abatement, climate change, and the rapidly shifting technology landscape. In your program, you will cultivate the skills and confidence to engage with these daunting challenges and design critical interventions and sustainable solutions.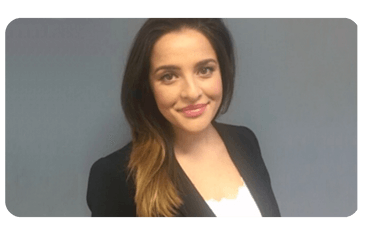 It's time to step into your future, and we're here to help.