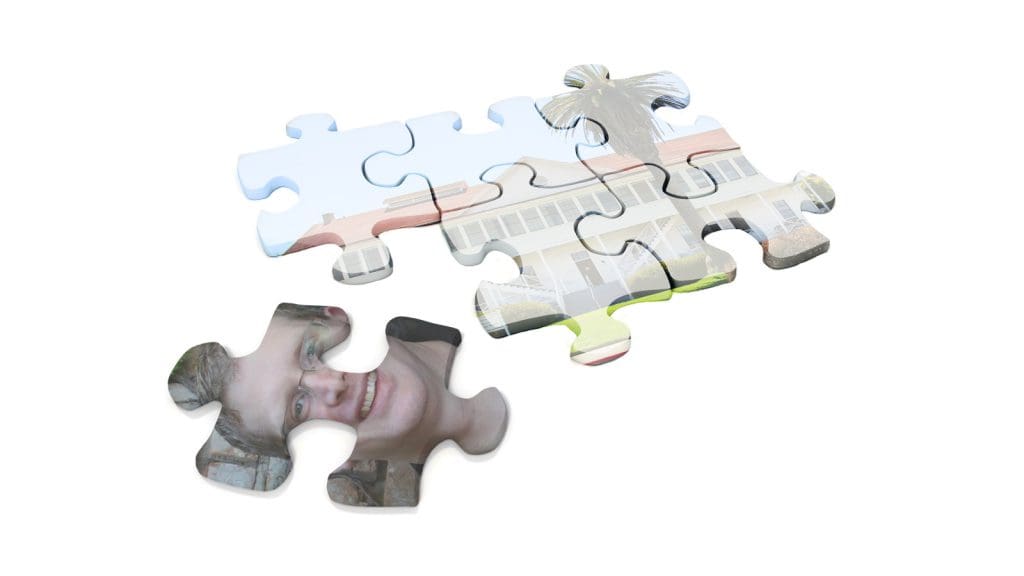 By Amy DerBerdrosian
No matter how complex the question, Scott Fullwiler can answer it. That's been the experience of Scott's former student John Talbott (C13), who says of the Presidio Graduate School adjunct faculty member, "He'll go to the board, and the diagrams will fly. Scott has a lot of insight and knowledge."
This comes from Scott's training in economics—he holds a PhD in the field from the University of Nebraska—and his long record of teaching, research and writing related to banking and finance. In addition to teaching the Capital Markets course at Presidio Graduate School since January 2012, Scott has been the James A. Leach Chair in Banking and Monetary Economics at Wartburg College in Waverly, Iowa, for more than a decade.
"I'm an economics academic who moved into teaching in a business program," says Scott, a member of Wartburg's Department of Business Administration and Economics.
At Wartburg, he's taught courses on traditional finance topics—portfolio management, financial modeling and valuation, financial markets and others—as well as those on subjects such as social venture planning, social entrepreneurship and sustainable finance and economics.
Scott's research interests include monetary policy, financial markets, payments systems, fiscal policy, central bank operations and systems dynamics. He's published numerous articles and made frequent presentations, including one last February at Columbia Law School, where he was invited to speak about monetary and fiscal policy as part of its Modern Money and Public Purpose interdisciplinary seminar series.
"My approach to economics is to take a systems perspective to solve problems," says Scott. "It's largely a way to go about thinking."
About five years ago, Scott began to develop an interest in the social aspects of finance. He says, "Milton Friedman's view of maximizing profits is far too narrow an approach. Companies realize they have to consider all of their stakeholders now."
Scott helped lead the creation of a social entrepreneurship program at Wartburg, serving as the program's co-director since 2008. He designed courses on social capital markets for Wartburg as well as Franklin College in Lugano, Switzerland, where he was a fellow and visiting professor in 2010. He also promoted social entrepreneurship in his community by helping to launch the Waverly Small Business Incubator and Consulting Center.
"Being a finance person, I naturally gravitated to the finance side of social entrepreneurship," Scott says.
When Scott and Presidio Graduate School found each other, it proved a perfect match. Scott says, "I knew I wanted to go into a program that trains the next generation of business leaders to be socially and environmentally aware, and that's exactly what Presidio offers. Presidio is a natural fit for me because I have an economics and finance background, plus a systems background. It's the only place I've ever been where I can use everything that's in my background. It's a lot of fun to put it together."
Capitalizing on a Broad Background
In the Capital Markets course he co-teaches with fellow adjunct faculty member Vanessa Fry (C7), Presidio Graduate School students see all of Scott's knowledge in action.
"Every time we talk about fiscal and monetary policy, these are subjects I've published on and been invited to speak about at conferences," says Scott, who has increased the emphasis on traditional finance in the course.
Scott wants to give his students a deep grounding in the theory and practice of mainstream capital markets. Understanding how these markets work is essential for anyone in business, including social entrepreneurs. Students who take the Capital Markets course need to know how to assess the risks and rewards embedded in a business model.
"Every organization is a non-loss organization," Scott says. "Every person is a blend of self-interest and altruism."
In the course, he also focuses on what traditional finance overlooks: the social impact of financial decisions. Scott says, "We spend a lot of time understanding financial innovation and how you can disrupt traditional financial models to solve social problems."
As an example of market disruption, Scott points to microfinance, which enables very poor people to start small businesses at fairly low risk to investors. He also mentions another financial instrument that's become commonplace today, noting, "The 30-year mortgage was originally a financial innovation that allowed people at various income levels to buy mortgages."
Scott has also been innovating in the Capital Markets course. He's incorporated more readings from academic literature on social finance and sustainability in the course requirements. More recently, he's been discussing ways to integrate the topic of sustainable agriculture and food systems with the study of capital markets.
Vanessa notes another of the innovations Scott has introduced as part of the course: a conceptual "toolbox" designed to help students better understand how different financial tools and mechanisms relate to one another. With it, she says, "Students can see how crowd funding is related to the stock market and the bond market."
Scott's approach to the Capital Markets course is making a difference for students. Liz Krueger (C10) recalls, "I got the level of academic rigor and integration with sustainability that I think was important. Scott taught us the fundamentals of capital markets, but he was also clearly engaged in social capital markets. It wasn't an add-on for him. He's a professor whose deep area of work is in sustainable investing."
John adds, "I benefited significantly from Scott because he can explain where there's data and where there's opinion. He's also extremely interested in financial systems and how banks need to function better."
Though Liz and John are now graduates, they're still turning to Scott for expertise and guidance. Scott was one of the faculty advisors to their capstone project team and, along with Margy Titus (C12), the alumni are working to transform the venture they developed as students into a continuing company. Scott is providing input and professional connections to help them move forward with Eupraxia Capital. Their goal is to create a fund that connects public investors with small, private companies, providing the financial means for entrepreneurs to succeed and local communities to thrive.
"Scott helps us understand how this would function in the broader financial world," says John, noting that their ideas about ways to achieve their goals for Eupraxia Capital sometimes require them to figure out whether they might face regulatory issues or are simply setting limits on themselves.
Vanessa also finds Scott's perspective beneficial, but for different reasons. Scott is the first of her co-instructors to come from an academic background rather than practice, and she's looked to him as a mentor. With extensive experience as a professor, Scott was helpful as she considered acting on her interest in a doctoral degree. Vanessa says, "We started off as colleagues and became friends."
Learning Together
As Scott helps others learn, he's learning a lot himself. For one thing, teaching at Presidio Graduate School is unlike his academic experience elsewhere. The difference goes beyond the fact that his class includes both students with strong backgrounds in finance and others who have never taken a finance course before.
"What's different is that all of the students already have a significant amount of expertise," Scott says. "Most are already working in some area of sustainability. They're looking for someone to help them be better at what they do."
That's a challenge in itself, but not the only one, particularly for a professor committed to academic rigor. Scott explains, "The field of sustainable finance is being birthed right now. There's no textbook. The scope, what's included and the theory haven't been determined. The vast amount of literature in the field is from practitioners."
Scott has been reading this emerging body of literature over the past few years. The practitioners who have been contributing to it are also the guest speakers in his Capital Markets course.
Meanwhile, capital markets themselves are undergoing change, presenting another challenge for anyone teaching about them. Though encouraged that large institutional investors such as CALPERS are using social and environmental criteria in their financial decision-making, Scott notes, "The financial crisis had a huge impact on capital markets. The aftermath is ongoing, and policymakers still haven't figured out what to do."
In this kind of environment, Scott says, it helps to teach at a place like Presidio Graduate School. He explains, "An MBA in sustainability is cutting edge, and our students are ingrained in this right off the bat. They're walking the talk already, and the energy is fantastic. I get a lot of energy from the students."
Scott feels his students are helping him learn more about the social finance field—and about teaching itself. He says, "Presidio students come with all sorts of expertise I don't have. They aren't looking for an expert in front of the room. That calls for a totally different style of teaching. You have to think harder about best practices in teaching. It gives me a new enthusiasm for learning about teaching.