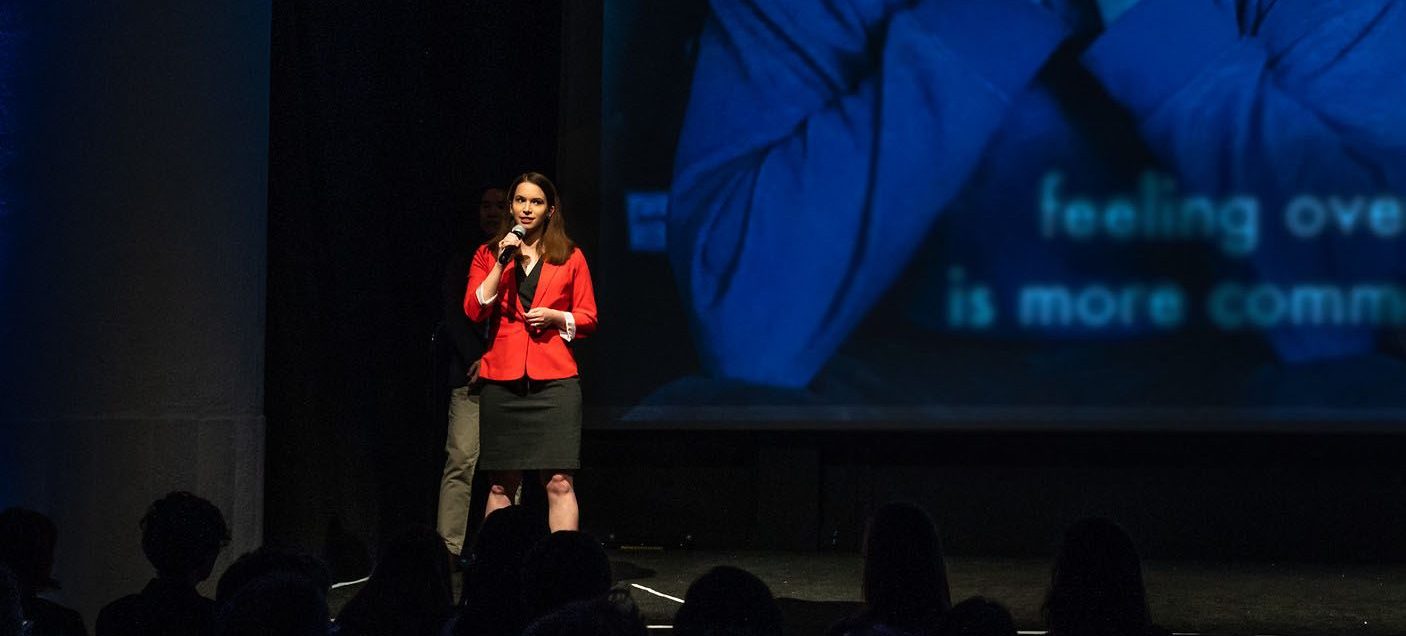 Presidio Graduate School has long equipped leaders to meet the increasing social justice and sustainability expectations placed on organizations.
After graduating in 2019 with an MBA in Sustainable Systems from PGS, I've had the opportunity to work closely alongside consultants from PGS Consults to empower businesses in implementing sustainable solutions, whether our clients are seasoned sustainability experts or just beginning their ESG (Environmental, Social, and Governance) journeys. 
Reflecting on my year with PGS Consults, I'm incredibly appreciative of both the consultants I've collaborated with, and the clients we've helped. Our consultants recognize that sustainability is no small feat for businesses.
"PGS Consults partners with organizations that are committed to decisiveness in face of a new reality," says Eric Fleishman, current student and consultant with PGS Consults. "These organizations not only identify sustainability as global risk and opportunity, but are willing to lead the way during this decade's needed make-or-break action, towards what is best for people and profit."
Now more than ever clients have been coming to us with projects to navigate these turbulent times and adapt to the changing world we find ourselves in – whether caused by the immediacy of the pandemic or the long-term challenge of responding to climate change. Our clients have had us help them to determine where to start on their sustainability journeys, how to choose between options with complex ESG implications, and what processes are best to reach ESG goals.
Kickstart the sustainability journey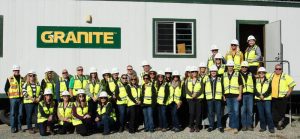 With a seemingly endless array of aspects to consider, the prospect of aligning your business with sustainability and social justice values can be daunting. Such was the case for our client Granite Construction, an infrastructure construction company with a longstanding history of exceeding expectations in safety, ethics, and compliance.
Granite came to us with a goal of formalizing its sustainability priorities. PGS Alumna and fellow consultant Devon Bertram explains the PGS Consults approach: "We've helped clients that didn't know where to begin, helping them to digest an overwhelming subject and providing guidance on how to tackle it. We're supporting them with getting internal buy-in, showing the benefits and opportunities for greater impact, and providing steps to act on it––the result is that something that once felt intangible is now tangible."
Through a materiality assessment, PGS was able to engage with Granite's stakeholders on a meaningful level, and bring their insights back to Executive Leadership. "Through a workshop with our Sustainability Council and a presentation to our Executive Team, PGS Consults helped us engage our leaders more effectively with the importance of sustainability," says Raven Adams, Sustainability Specialist at Granite Construction.
"Equipped with the results of this assessment, as well as recommendations from Presidio's thought leaders, Granite has a more solid foundation upon which to further develop its sustainability program." – Raven Adams
Make the best choices amidst complexity
Another common conundrum for business is determining which choices for their products are most sustainable and most economical. For fermented foods client Wildbrine, PGS Consults rose to the challenge by analyzing environmental impacts of food packaging and researching the future of the sustainable packaging space.
I worked alongside PGS faculty Dr. Tala Daya, combining my design background with Dr. Daya's green chemistry expertise to present the most innovative solutions on the market, alongside a comprehensive life cycle analysis of each option's impact.
"We looked at energy consumption in production, comparison of novel materials, and how impacts compare to current plastic packaging," said Daya. "It was interesting to conduct the comparison to see how glass and plastic compare in real life, and to investigate new materials, looking into the future of packaging." 
Our data driven results confirmed assumptions about some materials and disproved theories about others, helping our client make an informed decision about what's best for Wildbrine, their customers, and the environment. 
"The team provided us with the comparisons we need to move forward, including both insights we hadn't considered and objective results we can share with our customers," said Wildbrine General Manager Mary Doan.
"The work provides us with the data we need to make the competitive case for our current packaging and the proof that we are looking toward future possibilities as well." – Mary Doan
Shape the path to ESG goals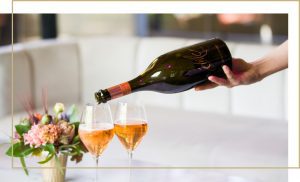 As more and more corporations make public commitments to sustainability, smaller businesses are following suit by adopting internationally recognized best practices. One such business is Domaine Chandon, a Napa Valley winery taking bold steps in pursuit of certification in multiple ISO standards. 
I worked as a project manager with a PGS Consults team of ISO experts to 1) identify Domaine Chandon's gaps to certification, and 2) build a months long implementation plan that integrated requirements of multiple ISO standards and set the stage for cross-department collaboration. "Working with PGS is helping our organization gain & maintain ISO certification and [is] supporting our continuous improvement initiatives," says Anthony Spencer, Quality Manager at Domaine Chandon.
 "Working with PGS has paved the way for my goal setting & objectives for the year ahead." -Anthony Spencer
Collaborating with clients at this level requires consultants like myself to bring our authentic selves to the task at hand, practicing adaptive leadership to serve our clients at the highest level. Alumna and fellow consultant Tiffany Huey sums it up best: "Based on the projects I've worked on, it's clear that clients truly trust PGS Consults with deeply rooted issues, wanting us to dig into the problems at hand and figure out the best ways to address them. As alumni and professors within PGS's community, we practice systems thinking and PGSC provides us the opportunity to put that to use." 
Consulting is a learning profession
Every client experience I've had during the past year with PGS Consults has taught me valuable lessons I will carry with me throughout my career. With Domaine Chandon I learned the value of both setting big audacious goals, and building the path to reach those goals with an eye for identifying commonalities between standards, job functions, and processes. With Wildbrine, I've seen firsthand how complex a seemingly straightforward product decision can be, and I've deeply appreciated the opportunity to delve into the systems that make up the sustainability of an everyday item. Finally, with Granite Construction I've been able to fully channel my superpowers of listening and empathy into stakeholder engagement, learning how to ask the right questions, hear what's not being said, and draw key takeaways from a mass of qualitative data. 
"Having conducted management consulting on efficient supply chains and sustainability for decades," says Pamela Gordon, PGS Consults Director.
"I'm continually impressed with the high number and quality of consulting inquiries coming to Presidio Graduate School. It underscores that organizations are hungry for what Presidio Graduate School offers – no matter what's happening in the world." -Pamela Gordon
In this current era of a global pandemic and unprecedented economic slow down, business continuity and resiliency is at top of mind for small businesses and corporations alike. As we move through one "new normal" to the next, resiliency will be about more than survival. The time is now to reevaluate the old systems that are not serving us, and claim bold leadership in a new, regenerative economy, embracing the triple bottom line interconnectedness of people, planet, and profit. 
Engage with us
If your organization's business and sustainability agenda would benefit from the objective insights of experienced MBAs and Professors in Sustainable Management, start a conversation with PGS Consults. Request a project  / partnerships@presidio.edu.