Even as these times shine a light on the legacy of systemic racism, they are also revealing the work of patient, generative heroes among us.

In that spirit, I wanted to share this letter from my office landlord, Wesley Alexander, the CEO of Co-Biz Richmond—a co-working and business incubator space committed to fostering community wealth and the wellness of each person at the entrepreneurial, professional, and individual level.

Every time I speak with him, I am reminded of the generosity and clarity that goes into shaping positive systemic change.

Given the responsibility to educate ourselves, I consider this list an act of extreme generosity. I hope it will spark you to reflect and to choose where you can act.

Personally, it is deepening my own commitment to work toward equality in representation, by addressing the corrupting influence of concentrated, unlimited political spending.

Elizabeth Doty, PGS Faculty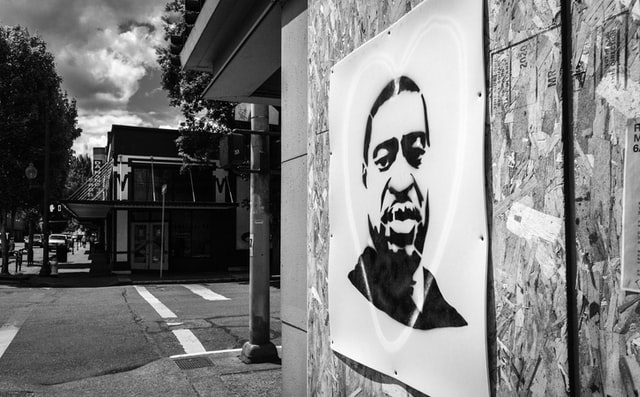 People With A Soul
Only if you have a Soul, do you possess the capacity to care about the oppression of another human being.
…before I continue, I must emphasize that our government, our educational system, Hollywood, general media, and white supremacists have purposefully colluded to hide the truth of the atrocities committed against my people.
They have attempted to hide those truths because they are COWARDS who hide behind the Flag and National Security to avoid exposing the totality of their aggressions against African Americans.
As a result, educated and uneducated Americans of all backgrounds are unaware of the genocide, crimes against humanity, experiments, and efforts to undermine the physical, mental, spiritual and economic wellness of African Americans.
This status quo can not continue and will not continue. Change will require People with a Soul to make a choice just like Muhammad Ali made a choice to oppose the Vietnam draft. He was an African American male who rejected the oppression of the Vietnamese. In his own words,
"My conscience won't let me go shoot my brother, or some darker people, or some poor hungry people in the mud for big powerful America. And shoot them for what? They never called me nigger, they never lynched me, they didn't put no dogs on me, they didn't rob me of my nationality, rape and kill my mother and father. … Shoot them for what? How can I shoot them poor people?" —Muhammad Ali
Your silence is shooting us. Your judgment of us is shooting us. Your comparison of your trauma and struggles to our challenges is shooting us. You telling us to Pull Ourselves Up By Our Bootstraps is shooting us. Stop it. We 'dunn' already pulled ourselves up By Our Bootstraps more times than a human should have to count.
Below, I share snippets of the Oppression my people have endured from our government, your government, and the elite of this country. It is not pretty, but your teachers and your parents have not taught you these truths.
It is time that you know.
After that, it is time that you act.
For those with a Soul, it is a lot to stomach. Unfortunately, that is neither the tip nor the bottom of the iceberg when it comes to our history. Hopefully, it motivates you to act within the arenas you navigate to say, "No More" when you witness discrimination, prejudice, or evil.
With that said, I must acknowledge that these are tough times for everyone, but especially for my people. My heart goes out to my people balancing oppression, shelter-in-place, COVID-19, and a rocky future. It is a lot, but we will persevere, as we always do, with guidance from the Highest Power.
—Wesley Alexander
CEO, African American Male, A Rejector of Oppression