SEATTLE:
Students on the Seattle campuses of PGS select and invite national and international Change Agents in Residence (CAIRs) into the classrooms during residency each month. These industry pioneers are advancing sustainable business practices, researching social and ecological sustainability, and leading organizations—and our world—to a more sustainable future. From artists and activists to executives at Fortune 100 companies, students have the opportunity to engage with some of today's most amazing change makers.
Ongoing engagement with Change Agents in Residence (CAIRs) allows students and faculty a deeper perspective on leveraging innovation for the common good and prepares learners to design and lead pioneering enterprises, businesses, and organizations. CAIRs also serve as coaches and mentors to the students during school and after graduation.
February 2018: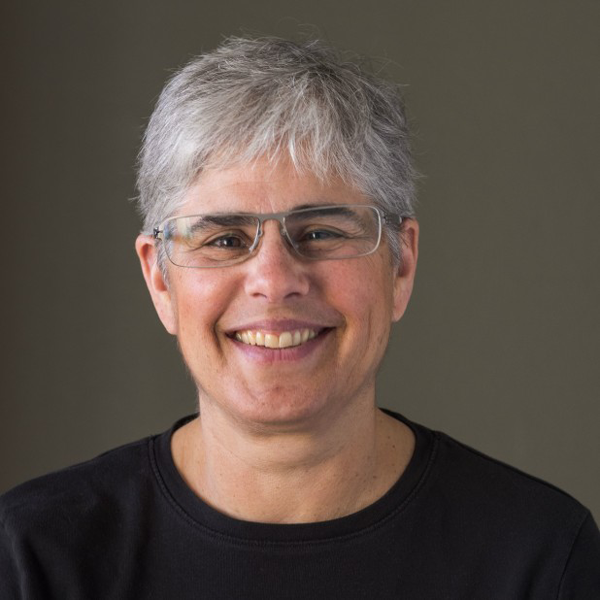 Jill Bamburg partnered with Gifford and Libba Pinchot to co-found Bainbridge Graduate Institute (BGI), the first sustainable MBA program in the US. She spent the last 15 years of her career with BGI (now Presidio Graduate School), serving in a variety of capacities, including faculty, dean, director of curriculum development, and president.
She is also a student of social enterprise and the author of a book on mission-driven businesses – (2006) Getting to Scale: Growing Your Business Without Selling Out. San Francisco, CA, Berrett-Koehler Publishers, Inc.
Prior to joining BGI, Jill pursued careers in higher education, marketing and community journalism. She holds a BA in English from Washington University and an MBA from Stanford.
At present, she is happily and gainfully "unemployed," finding her way in life's third chapter, Retirement.
In 2013, she expressed her thoughts on the role of purpose in business via a TEDx Talk:
January 2018:
Managing Partner of Koopman Ostbo Marketing Communications (KO), Craig Ostbo brings more than 30 years of strategic marketing communications experience to KO's diverse client base. Craig serves as the agency's chief marketing and brand strategist and has provided strategic direction for numerous natural, organic and sustainable consumer products, including: Bob's Red Mill Natural Foods, Kettle Chips, Kroger's Naturally Preferred brand, Wild Oats Markets, Market of Choice, Farmer Brothers Coffee, Smucker Natural Foods, Santa Cruz Organic, Franz Bread, Castor & Pollux Pet Works, and New Seasons Markets.
Craig has been a featured speaker at Brand Packaging's "Packaging That Sells" conference, Farm to Label, Global Pouch Forum, The Packaging Management Council, Petfood Forum, The Marketing Educators' Association, The Sustainable Packaging Forum, Harvest New England and the Academy of Marketing Science. He's a member of the faculty of Today's Managers, Tomorrow's Leaders, a weeklong institute hosted by Portland State University's Food Industry Leadership Center and the Food Marketing Institute, and is a member of the advisory board of Portland State University's Center for Retail Leadership. Craig has a degree in International Business from Linfield College where he also serves on the Business Advisory Council providing strategic direction, advocacy and development for the institution's business programs.
A passionate supporter of local business, Craig sits on the Board of Directors of Pacific West Bank, a two-branch community business bank headquartered in West Linn, Oregon.
December 2017:
Donna LaSala
Chief Innovation Officer and Chief Operating Officer
Goodwill Industries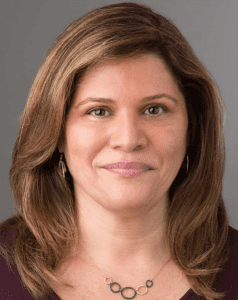 Donna LaSala is the Chief Innovation Officer and Chief Operating Officer for Goodwill Industries of San Francisco, San Mateo, and Marin. In addition, Donna teaches the SF PGS Public Sector Finance; Information Management, Technology & Policy; and, Research Methods & Policy Evaluation courses.Prior to joining SFGoodwill, Donna was the Director of Information Technology for the City of Berkeley, California. Donna also served on the administrative staff at John Cabot University in Rome, Italy, spent three years on the Graduate Student Staff at the Israel Institute of Technology and is a graduate of the Kennedy School of Government's 'Senior Executives in State and Local Government' program. She has a BSc in Policy Analysis and Economics from Cornell University and an MPA in Public Sector Finance Information Management, Technology & Policy from the University of San Francisco.  Donna is passionate about efficient and sustainable government automation, implementing analytical frameworks for business process analysis, ethical information management, performance measurement and business intelligence, broadening civic participation and access to education.

November 2017: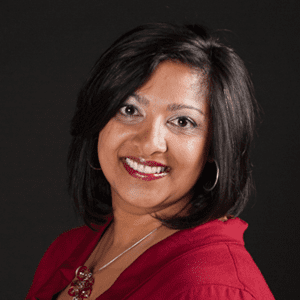 Mona Das worked for a variety of software companies before launching MOXY Mortgage in 2004, a mortgage business focused on educating and empowering first-time homebuyers.  In 2012, Mona graduated from Pinchot University, with an MBA in Sustainable Business; she previously earned a BA in Psychology from the University of Cincinnati. Mona is currently a PGS board member, and has served as the Vice-Chair of the Multnomah County Advisory Committee on Sustainability and Innovation and on the Budget Committee for The Portland Bureau of Planning and Sustainability.  In addition to her interest in sustainability, Mona has demonstrated her commitment to equality—for immigrants, women, and anyone in our society who needs a stronger voice—through her leadership positions with various organizations, including:
October 2017:
Ayush Khanna,
Co-Founder and COO
LaborVoices

At LaborVoices, Khanna is building a Glassdoor-like platform that guides workers to the best jobs and global brands to the best suppliers. Already, LaborVoices has data on tens of thousands of workers from more than one hundred factories and farms in 11 countries. He is passionate about developing products that delight users while also creating social impact. Previously, he has held analytics and research roles at PayPal, Wikimedia Foundation, and Duke University. Ayush has a Masters degree in Information Science from UC Berkeley and a Bachelors degree in Computer Science from Mumbai University.
Read more in this HuffPost interview: Evolving Perception of Human Trafficking: Technology and Fair Labor.
Jessica (Bonanno) Rose
Chief Financial Officer & Director, Employee Ownership Programs
Democracy Collaborative
Jessica Rose is the Democracy Collaborative's Chief Financial Officer and Director of Employee Ownership Programs, working out of the Cleveland office. In addition to her role with internal financial management, she serves as a consultant and project lead in The Democracy Collaborative's advisory practice, oversees research and outreach related to employee ownership projects, and she also provides as needed business development support to the Evergreen Cooperatives and the Rochester Cooperative Project.
Jessica's primary areas of expertise include impact investing, organizational design, and business development, with a special emphasis on start-ups, social ventures, and small to medium sized enterprises. Her early career was spent as a micro-entrepreneur, teacher, and the leader of multiple mission-driven community organizations. After becoming aware of cooperative business ownership models and the broader social enterprise movement, she returned to earn her M.B.A. at The University of Notre Dame, as an M.B.A. Fellow and Forte Foundation Fellow. During this time, Jessica concentrated in investments and social business models and served as an Associate in an early-stage investment office, an Equity Analyst for the university's endowment, and a Consultant to several domestic and international impact organizations, including Catholic Relief Services, The Irish Angels, and The Valley Alliance for Worker Cooperatives