Presidio Graduate School offers need-based and merit-based scholarships to assist new and current students, based both on generous donations and our institutional commitment to creating affordable education for all.
Scholarships
Below is a summary of the scholarships we offer and an overview of how we allocate them based on funding availability, eligibility criteria, and application deadline. Please note that priority is given to full-time students.
Economic Access Scholarships
We're all about igniting the passion of changemakers and empowering them to create impact at scale. To us, there's no greater honor than to witness the transformation of our students into leaders capable of effecting sustained systemic change. To that end, we're committed to our goal that no qualified students are turned away due to lack of funding. Click below to learn more and apply.
Academic Leadership Scholarships
Solving the world's unprecedented challenges in an era of disruption, uncertainty, and rapid business change requires a new brand of leadership. We're proud to recognize selected students who embody our core values by demonstrating ethical leadership, an exceptional commitment to equity and inclusion, promotion of social justice, and a drive for sustainability. Click below to learn more and apply.
John A. Spiekhout Scholarship
John A. Spiekhout was a pillar of his community who believed passionately in social justice. The John A. Spiekhout Scholarship honors his legacy through generous funding from his family, including alumna Rebekah Helzel, Linda Mantel, and the Helzel Family Foundation, and is awarded to a student each year to recognize academic excellence. Click below to learn more and apply.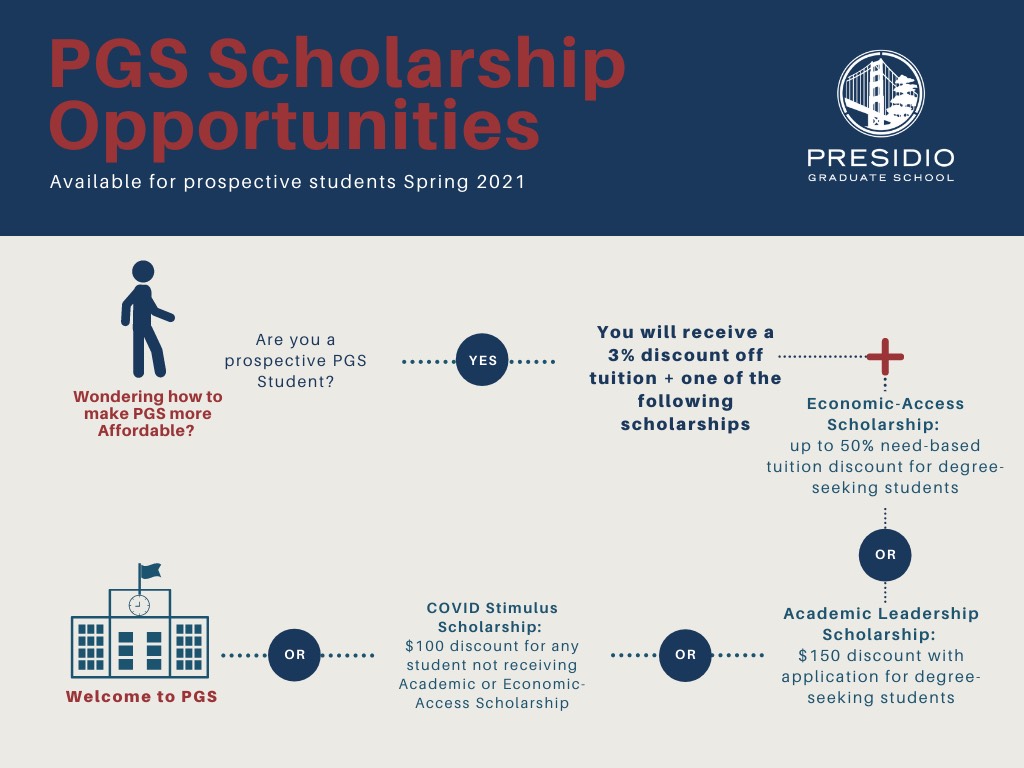 Additional scholarships and discounts are available through our growing network of partners. Please reach out to the Admissions team (email [email protected]) to check your eligibility.