A Master's in Sustainability to Build a Better Future
San Francisco's Presidio Graduate School empowers changemakers
Solving the world's unprecedented challenges requires a new brand of business leadership. Yesterday's graduate education is no longer sufficient. The world is changing rapidly, and the rules of business have evolved. You need a new mindset and skillset to stay ahead of the pace of change. Our master's in sustainability degree programs will equip you with the skills, tools, and network to thrive in today's world and lead the way in an uncertain future. We'll prepare you for success with our integrated focus on corporate sustainability and systems thinking that you won't find anywhere else.
PGS alumni are making a difference at these leading organizations:
Meet Sandra Kwak, C7
Alumna Sandra Kwak is founder and CEO of 10Power, which focuses on sustainable development through renewable energy in a way that empowers women. The company's projects center in Haiti, where they work with local partners to develop and finance commercial-scale solar projects to provide clean water and power. Recently, 10Power partnered with SimpliPhi Power to bring reliable energy storage to Haiti during the pandemic. In the video opposite, alumna Sandra Kwak presents at the 2017 Winter Showcase.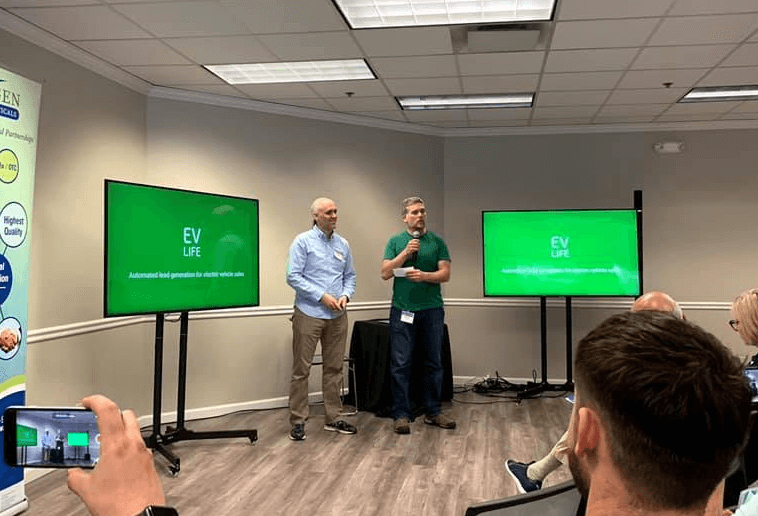 Cruising to a Cleaner Future with Peter Glenn and EV Life
We recently caught up with Peter Glenn (MBA, 2011), who co-founded EV Life, a new startup dedicated to building a safer, more sustainable world. The company's first audacious goal: helping to make it easier and cheaper to find and finance an electric car than a gas vehicle. Read the interview on our blog!
Why Should You Choose PGS for Your Graduate Degree?
Hands-On
Put new ideas to work on experiential learning projects and graduate with a portfolio of expertise.
Networked
Join our global network of purpose-driven leaders working on innovations to solve complex challenges.
Future-Focused
Learn from leading scholar-practitioners in sustainability that inspire new ways of thinking.
Flexible
Pursue your degree while staying in your job with flexible options that combine online and in-class instruction.
Receive more information, and schedule a time to talk with one of our friendly advisors.