"If you want to change the world, go to Presidio Graduate School." – The New York Times
PGS alumni are making a difference at these leading organizations:
Meet Sandra Kwak, C21
Alumna Sandra Kwak is founder and CEO of 10Power, which focuses on sustainable development through renewable energy in a way that empowers women. The company's projects center in Haiti, where they work with local partners to develop and finance commercial-scale solar projects to provide clean water and power. Recently, 10Power partnered with SimpliPhi Power to bring reliable energy storage to Haiti during the pandemic. In the video opposite, alumna Sandra Kwak presents at the 2017 Winter Showcase.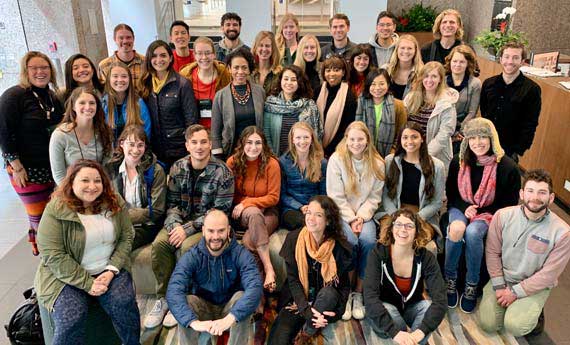 Newest cohort joins PGS with diverse professional experiences and passion for social justice
We are happy to welcome the new C32 Cohort! Students in this cohort come from states on both coasts and in between. They have a broad range of professional experience and interests including sustainable agriculture, consulting, travel, climate, energy, healthcare, and education. After bonding at New Student Orientation they are ready to start their academic journey together.
Why should you choose PGS for your graduate degree?
Hands-On
Put new ideas to work on experiential learning projects and graduate with a portfolio of expertise.
Networked
Join our global network of purpose-driven leaders working on innovations to solve complex challenges.
Future-Focused
Learn from leading scholar-practitioners in sustainability that inspire new ways of thinking.
Flexible
Pursue your degree while staying in your job with flexible options that combine online and in-class instruction.
Receive more information, and schedule a time to talk with one of our friendly advisors.