Presidio Graduate School's mission is to educate changemakers to build a flourishing future for all.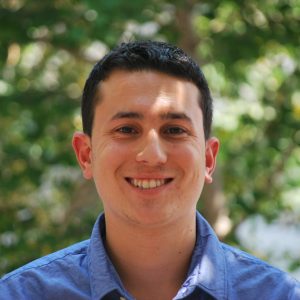 Presidio is the best graduate school for sustainability. The dual MPA/MBA in Sustainable Solutions provided me with the necessary leadership skills to start my own company.
Robert Bartolucci
Our Values
As individuals and as an institution we commit to the following values in support of our mission:
Community
Presidians embrace our diverse, individual experiences and respect our common striving for understanding and knowledge.
Innovation
Presidians redefine the standards of performance by nourishing unconventional views and challenging current models of doing and thinking.
Integrity
Presidians act honestly, ethically, and courageously in all our personal and professional undertakings and in our relationships with students, alumni, and the broader community. We hold ourselves accountable for our words and our actions.
Social Justice
Presidians champion diversity, equity, and inclusion in our work and help people of all races, genders, cultures, and socioeconomic status equally participate in society with opportunities to thrive.
Environmental Sustainability
Presidians act in stewardship for the restoration of ecological systems. This means actions must enhance the ability of future generations to flourish.