Management consulting is one of the many impactful career outcomes one may pursue after receiving an MBA in sustainability. But what exactly does a career as a sustainability consultant look like? We sat down with Pamela Gordon, Managing Director of PGS Consults, the expert consultancy firm at Presidio Graduate School, to talk about her typical day in her profession and what she loves most about working as a sustainability management consultant.  
Pamela's one-unit elective course, Management Consulting Skills for Sustainability Professionals, will be available for enrolled and non-matriculated students via a synchronous learning model this fall. Registration is open until June 15th. Please email kalston@presidio.edu for additional details! 
Can you walk me through a typical day as a sustainability consultant? How do you break down your day?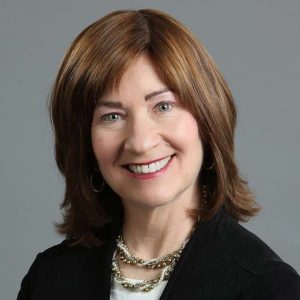 As a sustainability management consultant, the biggest aspect of my day is interacting with our clients, those who aspire to be sustainability leaders in their industries, as well as those who already lead in parts of the ESG (Environmental, Social, and Governance) curve and need PGS Consults' support on projects. We often meet weekly to present and discuss our insights and recommendations. Sometimes the client's CEO, board members, or other executives and stakeholders attend these meetings, given that they also need and want to understand our systems-thinking strategies.
Nearly as much of my time is spent with our amazing consulting teams, comprised of Presidio Graduate School professors, alumni, and students. Meeting together internally is a great way to put our collective experience to use and generate fresh ideas to ensure that our clients receive the best recommendations. It's not unusual to have a few students sitting in on our internal meetings; typically, up to 10 students participate in Presidio's Consultancy Shadowing Program each semester. All of them sign a non-disclosure agreement, so they can shadow our real-life consulting projects and experience what it's like to be a member of a consulting team.
It usually surprises some people how much marketing and selling a management consultant is responsible for. For example, on a typical day, I may be interviewed for a podcast, write an article for GreenBiz Magazine, or prepare to present at an event. Recently, Professor Dr. Tala Daya and I were asked to give a webinar to more than 100 scientists on how to conduct lifecycle assessments. Fortunately, I enjoy public speaking.
Then there's also the day-to-day administration that comes with every job. Administrative tasks may include meeting with our administrative team, invoicing our clients, paying our bills, and reporting on our revenues and expenses. So, there's always that part of it, too.
You talk about the meetings you have with clients — can you give me an idea of what you might pitch to a client before you've sold a project?
Presidio Graduate School's online course "Management Consulting Skills for Sustainability Professionals " addresses how to sell sustainability management consulting projects. It covers topics like understanding clients' needs for a consulting project, tips for writing proposals, and how to have the best chance of winning the project even when there's competition. The most important principle is consultative selling, which means listening at least twice as much as we speak when eliciting the client's needs. Another part of the course talks about four key questions at the heart of our project proposals:
What do you want to be able to do after the project's completion that you can't do now?
When do you need to have that benefit (i.e., what's the timing)?
In addition to yourself, who will choose the consultancy and approve the project?
What is the range of budget?
If we have answers to those four questions as early as possible, our chances of winning a project are greater.
I imagine that, as a sustainability consultant, you deal with a range of clients with different projects in different stages. How do you balance and keep track of everything?
Project management is an essential skill for a successful sustainability management consultant. Each project that PGS Consults undertakes has a project manager, i.e., someone on our team responsible for keeping the project on time, on quality, on budget, and especially on mission. PGS Consults' mission is similar to Presidio Graduate School's mission to prepare and support leaders in the sustainability field. At PGS Consults, we prepare organizational entities to be leaders in sustainability, and one focus of the project manager role is to ensure we are fulfilling this mission. So, for example, if a client is unknowingly asking us to participate in greenwashing, we need to counsel that client on why that would be disingenuous and risky and what a more effective action would be. To remain on mission, we must be clear and strong to ensure that our clients' organizations fulfill what it means to become sustainability leaders.
We also use a couple of programs, like Click Up, as a project management tool. We use Gantt charts to ensure everyone knows what stages of the projects we're operating in, who's working on each stage, and when the project deadline is. We share the Gantt charts with our clients in every meeting, so everyone knows where we are in the project. A good project manager can be critical to a successful consulting engagement.
It sounds like you are very team-based at PGS Consults.
Yes, we are. At Presidio Graduate School, we teach that a community of leaders is more effective than a solo leader. Sometimes, with a solo leader, there can be hierarchy issues and insufficient objectivity, so we try to exemplify a community leadership mindset.
What types of deliverables do you often find yourself putting together?
One common deliverable is a Playbook for ESG Leadership. It's customized for each client based on the following inputs:
A materiality assessment where we interview 360 degrees of the organization's stakeholders to find out what elements of ESG are vital for that organization – which spawns the ESG goals we then establish.
Life cycle assessments (LCAs) of the client's products and processes to help inform how they can improve what they're doing toward sustainability leadership.
A carbon accounting measures where the company has been and what goals it can achieve.
So, all three of these data-based inputs, plus our expertise, go into that client's Playbook for ESG Leadership.
Another common deliverable is for clients who may not yet have a management system to ensure continuous environmental, health, and safety improvement. For them, we do a Gap Assessment and Implementation of ISO 14001 (environmental) and ISO 45001 (health and safety) management systems. This gap assessment also includes diversity, equity, and inclusion, to assess whether employees feel safe, included, and like they belong in the workplace, which is very important.
One last big service is training, ranging from ESG training for the board of directors, the executive suite, middle managers, every employee, and sometimes even the client's suppliers. PGS Consults and Presidio Graduate School are sustainability and ESG leadership practitioners, so we are uniquely positioned to train our clients' stakeholders in ESG and sustainability leadership.
For someone considering getting into sustainability consulting — while their first step would probably be to look at a sustainability degree program, like the one that Presidio offers — what kinds of soft skills, personal skills, do you feel are most valuable for them to hone?
A successful balance of analytical and people skills is critical for management consulting, so knowing how to create effective Excel spreadsheets, design and follow Gantt charts, and reliably analyze data is absolutely critical. Equally, you need to listen deeply while interviewing stakeholders, probe into meaningful insights, and communicate recommendations with logic, tact, and passion. It's a blend, and it's not for everyone. If someone is great on one end to the exclusion of the opposite, I wouldn't recommend they become a management consultant.
Another pre-requisite for a successful sustainability management consultant is having a deep interest in service. Management consultants are in the business services category industry, and service is a calling.
Honestly, those students who are currently at Presidio Graduate School or considering attending Presidio and are curious about sustainability consulting should apply to our Consultancy Shadowing Program. It's open to 10 students every semester, and they get to take the consulting course, shadow up to three meetings, and direct questions to the consulting team – it's really a great way to see whether this is for you.
What is your favorite part of your work as a sustainability consultant?
My favorite aspect of being a sustainability management consultant is making big shifts in climate health and efficient use of resources. I wrote a book in 2001 — Lean and Green: Profit for Your Workplace and Environment — and people often ask me, "Why did you choose to write a book about what companies can do rather than what individuals can do?" And my answer was, as an individual, I can talk to my family, friends, colleagues, and neighbors about being more effective sustainability-wise. Or I can use that same effort to convince organizations, large and small, some with tens of thousands of employees, and then I can better move the needle. That's what I love about this job. That's what keeps me in this profession.