When they see injustice, Presidians are anything but meek.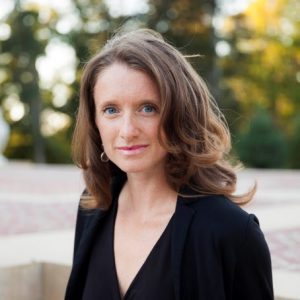 Named one of Bloomberg's 2017 Top 50, Natasha Lamb, Managing Director of sustainable wealth management firm Arjuna Capital and a Presidio alumna (Seattle Cohort 4), has– time and again– persuaded industry titans to disclose concealed information.
As a Portfolio Manager and Director of Equity Research and Shareholder Engagement, Natasha leads efforts to shed light on environmental and social impact issues at corporations that could factor into her clients' investment decisions.  Five years ago, she was pressing natural gas companies to release their data on methane leakage.  Three years ago, she got ExxonMobil to release their first report on climate change and carbon asset risk.  Now she is focused on the gender pay gap.  By filing shareholder resolutions, her team has compelled companies to commit to equal pay transparency.
So far, she has swayed tech giants like Apple and Microsoft to release their statistics on pay disparities, and most recently, she shifted her efforts to another male-dominated industry: banking.
In true Presidian style, Natasha makes the case for corporate transparency by addressing not only the ethical justification but also the financial payoff.  She points to substantial research showing the link between greater gender diversity and higher returns. And by drawing the attention of advocates and investors, an increasing number of companies have begun to take a hard look at their numbers.
"I engage with companies that I believe, if compelled, will act in their own enlightened self-interest," says Natasha. "That is, I ask companies to address unmitigated risks or opportunities not only because it is the right thing to do, but because there is a business case to do so.  There is no question I learned that skill during my time at [what was then] Bainbridge, now Presidio Graduate School."
More about Natasha's important work can be found on the Arjuna Capital website, in the recent article from Fast Company, and the 'Bloomberg 50' Business article here. Check your employer's matching gift program! Visit our giving page or email development@presidio.edu with any questions.