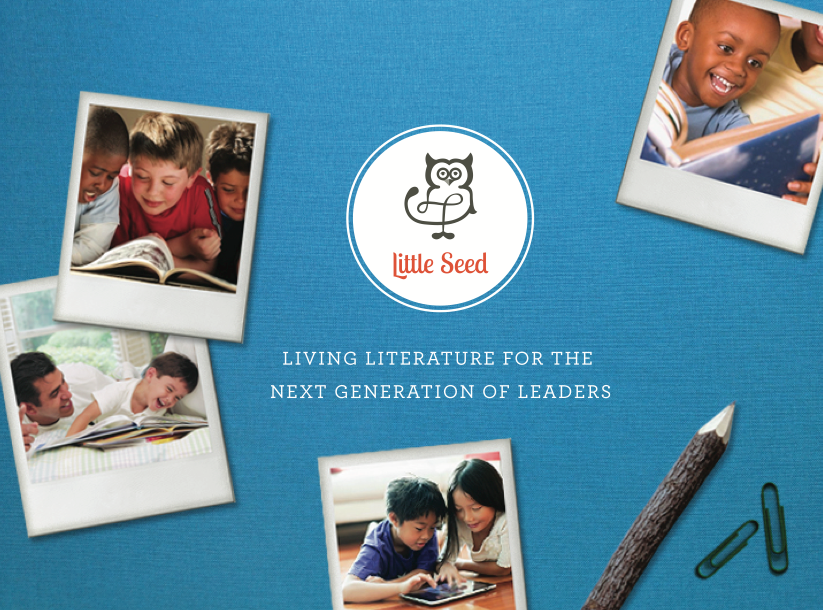 What happens when children are able to create storybook heroes that look and act like them?
Four Presidio Graduate School MBA students are hoping to find out with the launch of their new product, Little Seed.
Little Seed is an online book builder that makes it possible to insert children and their family and friends into imaginative children's stories crowd-sourced from authors and illustrators around the world.
Little Seed co-founder Jason Walter says the goal is to put children at the center of their learning.
"We believe there is an opportunity to address some of our greatest social issues by engaging what we deem as the next generation of leaders," he says.
Little Seed also aims to address a large-scale problem with children's books, namely the lack of diverse characters. For example, Jason says the Hispanic population in the U.S. is 15 percent, and 25 percent of all school-aged children are Hispanic. Yet, the number of children's book with a Hispanic hero or any Hispanic character is only 2 percent.
"There is an incredible disconnect between kids being empowered to see themselves as the authors of their own development," says Jason, adding female heroes are still not as common as they should be. "Whatever the gender, race or background is of the individual; our goal is to give them a voice in the process."
In addition to demonstrating more diverse characters and role models, Little Seed hopes its stories inspire children towards social and environmental goals. Jason says they're still exploring how to build this into the stories, whether creating explicit sustainability stories or incorporating sustainability and social lessons into each story.
Little Seed was recently chosen to be a Solutions Exhibitor at Sustainable Silicon Valley WEST Summit taking place today (May 23).
The annual conference aims to catalyze action for a more sustainable future by bringing together leaders from multiple sectors to showcase game-changing solutions for local and global sustainability.
Jason says Little Seed applied to be a presenter and was granted an opportunity to showcase its work in the WEST Summit trade show. There are an estimated 600 people attending the event representing financiers, corporate and entrepreneurial solution providers, researchers and governmental leaders.
"We look forward to engaging in additional conversations and sharing our project process and the product itself and hopefully gaining some interest from like-minded individuals on the development of the platform and finding other ways to partner," says Jason.
Little Seed co-founder Cristina Soeiro adds the company representing four Presidio graduate students (including Jason Walter, Cristina Soeiro, Ron Shalhoup, and Laila Rezai) has ambitious plans for the launch and growth of the storytelling platform.
A version of Little Seed is expected to be launched soon, and the company plans to spend the next two years refining and adapting the product based on user feedback.
By year 3, Little Seed aspires to have a 250,000 strong network of partners, from schools to early development centers and other educational institutions. They also plan to have 1 million people actively using Little Seed.
If this happens, Cristina says Little Seed will make a significant social impact.
Research shows that for every dollar invested in preschool literacy, society receives $9 in benefits. Adding to that, Cristina says personalized learning results in greater social and emotional development, building better leaders.
"We think there is great potential for Little Seed to build a new generation of innovators who are connected to each other and themselves and are more aware of their culture," she says.
Cristina credits Presidio for creating an MBA program that values ecological and social capital as much as financial capital.
"The MBA program is built for a new economy with sustainable products and services. And because it's an entrepreneurial MBA it serves as an accelerator for students like us who develop our own companies and our own products like Little Seed that are triple-bottom line," she says.
Cristina and Jason are looking for feedback from interested stakeholders. Please contact them directly to learn more about Little Seed:
Cristina Soeiro, cristina.mh.soeiro@gmail.com
Jason Walter, jason.walter@presidioedu.org