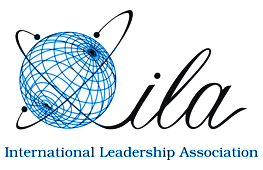 Professor Cynthia Scott, PhD will be presenting at the 15th Annual International Leadership Association Global Conference in Montreal, Canada on October 31st.
The presentation "Leadership for Local and Global Resilience: The Challenges of a Shifting Planet" is based on a newly published book by Cynthia and fellow PGS Professor Tammy Esteves, PhD, entitled Leadership for Sustainability and Change.  
Cynthia says the book is based not only on their experience as a practitioners, but also their experience in the classroom training leaders to make change.
"We have a unique take on leadership [at PGS]," said Cynthia. "Putting leadership through the lens of sustainability gives it a fresh perspective."
"[At PGS,] we are raising leaders that don't just think inside the boundaries of their organization," said Cynthia, "they think about the supply chain that leads up to their organization, the implications of what happens to their product after. "
Cynthia said she hopes to give conference attendees a small piece of the understanding her PGS students have in identifying the stages of organizational readiness on the sustainable adoption continuum.
"I want them to be able to identify where their organization is on the scale of sustainability action and then apply the right type of leadership approach to where their organization is."
Cynthia says her presentation is perfectly aligned with the conference theme, Leadership for Local and Global Resilience: The Challenges of a Shifting Plane.
"Global resilience is another name for sustainability," said Cynthia.