Presidio Graduate School is pleased to publish the below blog written by professor emeritus, Dr. Dwight Collins.
Dear Presidians,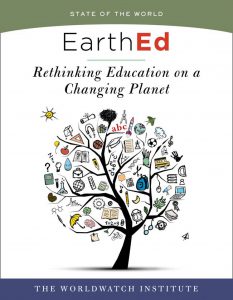 The 2017 Worldwatch Institute State of the World (SOW) includes two very positive references to PGS. Its title this year is EarthEd with a focus on the state of education across the planet relative to sustainability. In a few words, its message is that we need to change the way we educate the citizens of the planet in order to make us better stewards of our environment and life within it.
The first reference is by Professor Andrew Hoffman in his chapter entitled "The Evolving Focus of Business Sustainability Education." It is largely about the role of sustainability in US MBA program curricula. Andy is Professor of Sustainable Enterprise at the University of Michigan's Ross School of Business and School of Natural Resources and Environment. In his chapter, he references PGS (p. 285) along with other MBA programs that he presents as examples of programs striving to incorporate sustainability themes in their academic offerings. We are in good company. The other examples he references are MIT's Sloan School of Management, Harvard Business School, University of Cambridge, Yale School of Management, Case Western Reserve University, Stanford Graduate School of Business, Michigan's Ross School of Business, and University of Western Ontario's Ivey School of Business.
Linda is an American systems educator, author, and co-founder of the Society for Organizational Learning Education Partnership. Our article is entitled "Big History Teaches Systems Thinking and Transforms Worldviews." In it, we reference a lecture I give each semester at PGS in which I describe the exciting new discipline of Big History and how the experience of being exposed to the field is often transformative for young people, tilting their attitudes and behavior toward better caring for nature and life on the planet. The Big History frame is similar in a number of ways to other worldviews we touch on in our PoSM course.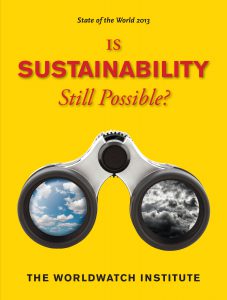 Our box article follows up a chapter entitled "Crafting a New Narrative to support Sustainability" that my co-authors and I wrote in the 2013 Worldwatch State of the World. In this chapter, we provocatively suggested that law schools and MBA programs should teach Big History early in their programs in order to properly position the ethic of caring for life and nature as an appropriate systems framework before diving into the usual range of law or MBA courses. As a way of walking our talk, I have been giving my lecture on Big History and Sustainability over the last seven semesters in our PoSM course and more recently in my Ops course.
Sometime in the coming weeks I hope to share with interested readers more about Big History, as well as how I was introduced to the discipline of Big History, became friends with the discipline's founder, David Christian, and came to appreciate the deep linkage between Big History and sustainability.
Best regards,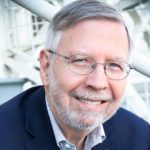 Dwight Collins, PhD
Professor Emeritus
Presidio Graduate School