The five of us like to laugh. And make jokes. Lots of jokes.
One fine day, a joke turned into reality.
At the beginning of our Fall 2013 semester, Scott created a funny fake ad of a classmate's picture on Facebook declaring, "Sustainable Pro
ducts for Sustainable Men." An avalanche of likes and commentary quickly followed.
Later, when our team was brainstorming potential ideas for our Products and Services class, we remembered the buzz the ad had generated. What if we actually created a body product for men? Given our team's professional experience in branding, marketing, and project management, and our passion for sustainable and nontoxic products, we knew this was the right fit for our team.  Game on.
Initial Research
Once we chose men's body products as our focus—and recovered from the idea of putting Facebook mischief into action—we began to explore the market demand.
Through a series of surveys, consumer and industry leader interviews, and cosmetic industry research, we confirmed there was a massive unmet need for nontoxic, sustainable products in a rapidly growing men's grooming industry. From 2007 to 2012, global sales of men's grooming products had increased nearly 70%. Further, consumer demand for natural products was on a steady rise, increasing by 13.9% in 2011 alone. A handful of corporations dominated the industry, with few effective organic or green product offerings available for men.
But exactly what products and features did men want most?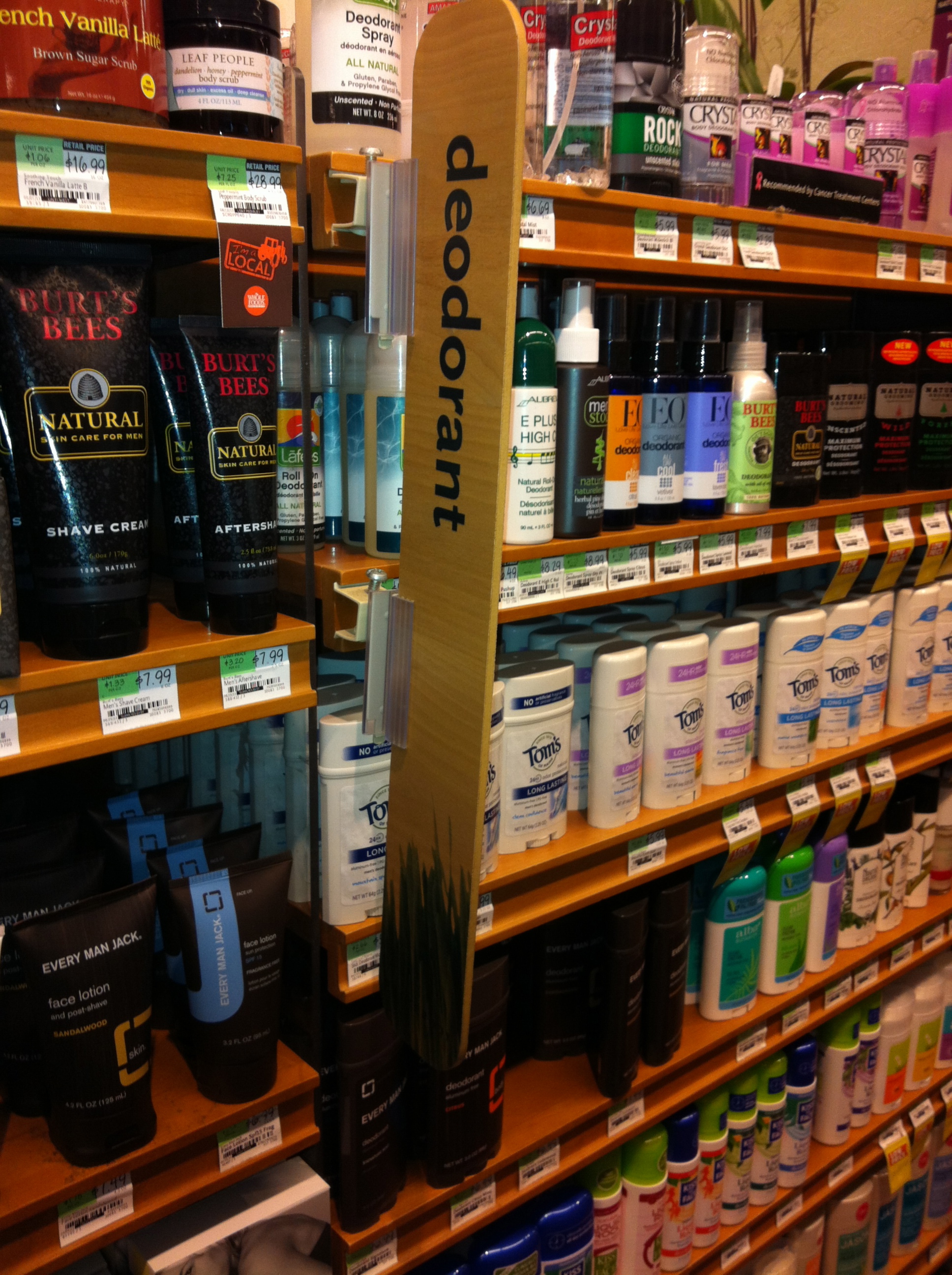 After reviewing our market research, we realized that we had a number of product options we could design that were not meeting the needs of our target market. These included items like face lotion, hair gel, cologne, deodorant and others that did not perform up to our target users standards. We also knew that consumers of male grooming products were primarily motivated to make purchasing decisions based on performance, health implications, scent, and price.
We first considered deodorant, but dismissed the idea due to difficulty in manufacturing, chemical complexity, and the presence of existing products.
Next, we started exploring and developing men's face lotion, but felt that the lifestyle brand we were creating could be better matched with a product that could be used by all men. Not all men use face lotion.
We then took a few steps back, and reconsidered deodorant.
Despite the existence of all-natural men's deodorant products, there was not a single one that our focus groups felt actually worked. The all-natural products on the market either failed to work as advertised, had an unappealing scent, or were branded in such a way that was unappealing. Our target market included what we considered "the sustainable man" – one who was concerned with the health and environmental implications of both the products he uses and his lifestyle choices.
Recognizing the opportunity before us, we dug into DIY recipes, and quickly began creating our own proprietary blend of raw ingredients and essential oils. We prototyped and tested eight versions, and became experts on the functions that each raw component added to our product.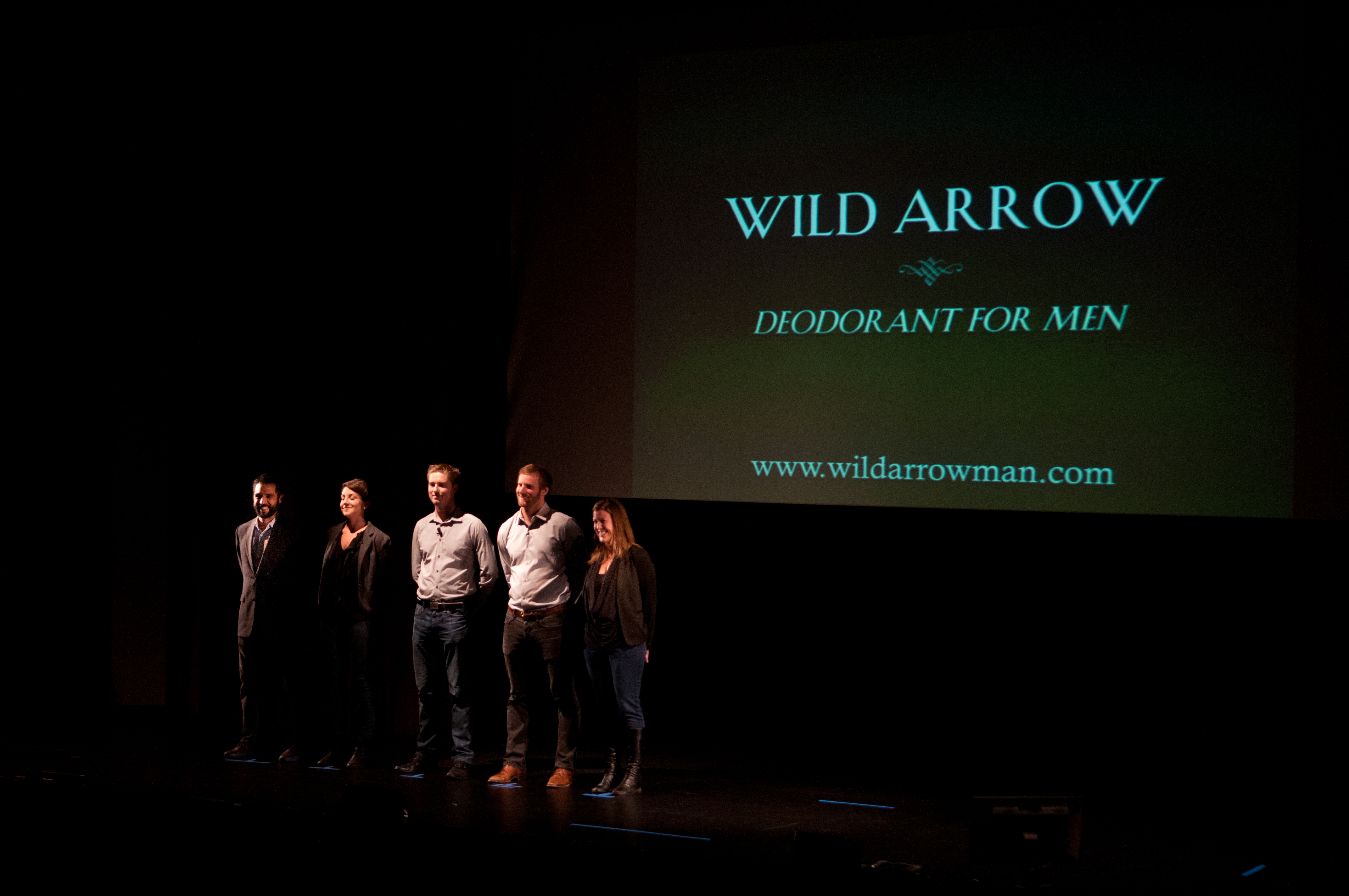 The Business Side
Our product, however, could not just run on its own. We realized that in order to create a truly successful product, it would require a solid business plan and a more comprehensive analysis of the market, costs, and competitors. We worked with the teaching team to build out a robust Business Model Canvas, SWOT analysis, Spider Map, Empathy Map, and Kano Model.
This analysis showed that four value propositions made us unique: high performance, low price, designed specifically for men, and non-toxicity. These became the specifications for our minimum viable product. With this in mind, we began to cost out our product with various organic, non-conflict, raw ingredients and tested a variety of natural anti-bacterial remedies to ensure that our deodorant efficiently and effectively neutralized odors (something that seemed missing with our competitors' products). In the end, we created a competitively priced product with a masculine scent that actually worked.
The Brand
Wild Arrow Deodorant for Men – Natural by Design
Our deodorant is designed to be healthy, high quality, affordable, masculine, and specifically made to target our key clientele: the male millennial consumer who lives in an urban environment, has a white-collar job, is active and outdoorsy, and values the environment.
Accordingly, our brand strategy is designed to be simple and straightforward, yet with a unique and slightly mountain-man feel: Simple yet sleek, classic yet rugged. Sharp, yet untamed. After several lively brainstorm sessions, outside feedback, and surveying, we settled on the brand name "Wild Arrow: Deodorant for Men" and a tagline "Natural by Design." Our packaging too, made of recycled cardboard and nontoxic dyes, is durable and lightweight, and is consistent with our desire to have our product distinguish itself from other deodorants on the shelf.
As for our marketing strategy, our short-term distribution plan is focused on areas with low barriers to entry, and those that allow us to reach our target customers in the cheapest, most effective fashion possible: farmers markets, online retail, and local boutique stores. We believe these locations are where our customers already shop and congregate, so early adopters are likely.
Outcomes & Next Steps
Upon completion of developing our physical product, brand identity, business plan, and marketing, Wild Arrow was a complete success. From the moment we released marketing material and presented our product, people immediately asked, "When can I buy it?" In fact, we actually had someone purchase our product on our beta site (which is now temporarily taken down while we refine our product offering and website details).
We are also proud to say that we won best product and presentation in our Products and Services course, and our professor, Dariush Rafinejad, told us we had one of the best developed products that he had seen in his class. We also had the unique opportunity to present on the stage at PGS's signature semester event, the Capstone Venture Showcase. For us, this was the icing on the cake, allowing us to celebrate our accomplishments and success as a team, while also leaving us confident that we had developed a great product.
Our team has a number of plans in the works for taking this project to the next stage of development. We are refining our marketing and media strategy, connecting with green chemistry experts to perfect our deodorant formula, developing our funding streams, and mapping out our plans for a full product launch.
Regardless of the outcome, this project has been one of our greatest experiences at PGS. From day one we followed our hearts and supported our collective passions, pushed our limits of knowledge, sought out expertise, and developed a product that has been extremely well received both within and outside of the PGS community. With all this in mind, we are confident Wild Arrow is addressing a clear market need and will be able to make a difference in the personal care products industry.
This article was originally published in Presidian Spring 2014: Theory to Action. Read more from the interactive online magazine here!