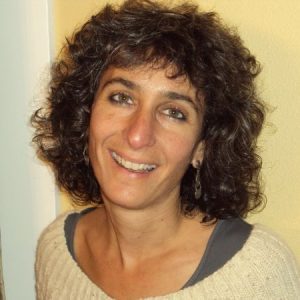 Eliminating waste is good for the environment. Laura Weiss is hoping to prove that it's also good for business.
Seeing Waste as an Opportunity
GO Box was born in Portland's vibrant food truck scene. A recent article in The Oregonian proclaims "Portland is the leader of the maverick food truck movement." It's hard to argue otherwise. The sheer volume of food carts, the artisanal quality of the food and the emergence of food cart "pods" – clusters of food carts occupying parking lots and city blocks – set Portland apart.
However, the rise of Portland's food carts brought an unintended consequence that doesn't sit well with this city's conscientious foodies: massive amounts of take-out container waste. When "Portlandians" raised concerns about disposable dining trash, Laura swept in with an answer: GO Box.
"I've always loved eating at Portland's food carts," Laura says, "but I hated the disposable containers and I knew that I wasn't alone. With GO Box, Portlanders can enjoy all of their favorite food carts without the guilt of generating packaging waste."
"Doing Away With Throw-Away"
GO Box replaces single-use, disposable take-out containers with a similar-sized reusable option that benefits both diners and food vendors. The process is simple: sign up online and then when ordering food from participating vendors, simply request a reusable GO Box. Done eating? Pitch in: drop the container in a GO Box drop box instead of a garbage can. From there, Laura's bike-mounted team collects, cleans, and distributes the boxes for re-use: no waste, no worries. Or, as Laura likes to say, GO Box is "doing away with throw-away."
Since it's launch in 2011, GO Box has made a sizable impact, diverting more than 80,000 disposable containers from the waste stream. The pedal-powered company now services 80 Portland vendors,30 corporate clients, and 2,300 individual customers, helping food truck vendors reduce costs on disposable single-use food containers and giving sustainably-minded Portlanders guilt-free food-truck dining.
"Bicycle transportation is an important part of our business model," Laura says, emphasizing the lack of fossil fuels. "In addition to the resources saved, bike transit provides easy access to areas where cars might create traffic bottlenecks."
An Unintended Entrepreneur
When Laura received her MBA in Sustainable Business from Pinchot in 2006, she didn't intend to pursue entrepreneurship. Before launching GO Box, she was employed as Regional Sustainability Manager at Aramark, a large foodservice company. So when her idea took off in 2010 and Laura suddenly found herself launching a startup, she leaned on her Pinchot network for help. Laura's fellow alumni, recognizing both the environmental benefit and profit potential of her business model, jumped in to offer their knowledge and support in everything from accounting and finance to marketing and operations. "I simply could not have done it alone," Laura says.
The subscription-based business has been growing steadily, and with the help of an app launched this July, Portland's foodies have adopted GO Boxes with increasing ease and enthusiasm.
Ready to Grow
In Laura's utopia, conscientious foodies in cities across the globe will have access to GO Box as their primary take-out option. Now that GO Box has achieved maturity in Portland, Laura is working to expand the impact on new markets.
Right from the start, word of her simple yet effective solution spread to other cities, leading complete strangers to contact her to ask, "How can I do this in my town?" Laura has explored various markets where foodies and a strong environmental ethic converge, and she has licensed GO Box to a fellow ecopreneur in the San Francisco Bay Area, home to a thriving community of trendy techies and adventurous eaters.
"I'm excited to help GO Box expand to San Francisco," says Laura, "and for partners to emerge in other metropolitan centers who are eager to enable their communities to stray from the standard wasteful take-out options."