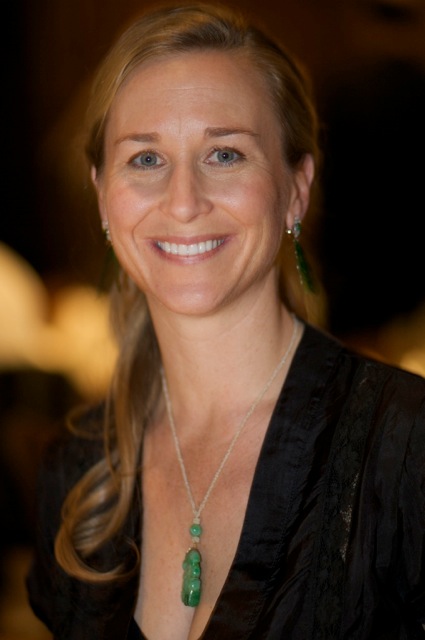 It was Maud Alison (Ali) Long's passion for reforming food systems that first brought her to the attention of the Presidio Graduate School board of directors. As president of the Spring Creek Foundation, which has offered a fund for food system reform, and based on her own experiences in impact investing, Ali had written a white paper on promoting sustainable food systems through impact investing.
The paper reached the hands of a Presidio faculty member teaching capital markets, and eventually Presidio President William Shutkin. Subsequent conversation underscored the alignment in experience and interest between Ali and the board.
Ali's commitment to sustainability as it's broadly defined, and to that of higher education, compelled her to say "yes" to the invitation, she says.
"I'm really interested in a new way of doing business that's much more conscientious, conservation-oriented, sustainable and (committed) to a long-term vision."
We caught up with Ali in the middle of a whirlwind summer to briefly discuss her insights into the Presidio community right now. This is an edited and condensed version of that conversation.
What energizes you the most about what you are seeing unfolding in the Presidio community?
Ali: Since I'm such a new board member, I feel like I don't have as granular a view into everything yet.
I'm still learning, but, for starters, the emphasis on educating people who are coming into the business workforce about sustainable practices is of interest to me.
I'm a big proponent of education and specifically education at this level to encourage businesses to be more conscientious and more holistically sustainable.
The Presidio mission in general is what excites me.
Business schools around the nation have programs in sustainability, but I like the fact that the whole school is focused on that aspect of doing business and they're just very committed to educating their students about current business practices  that will really evolve the marketplace.
What's a story you've heard or been a part of or observed that exemplifies this?
Ali: (It's in seeing) the readiness and the nimbleness of the school and all the powers that be there to stay current.
Most recently, (there's been an effort to bring) people who care about the school and their talents to the fore so that we can leverage people who are passionate immediately and not lose that momentum.
As an example, I saw this recently with folks who were interested in influencing the capital markets program, and the school (leadership), (president) William Shutkin mostly, but other people on board too, were very responsive to people who wanted to influence the capital markets program and so they worked with them and are making something happen there.
I've been in the business of philanthropy promotion and education for my whole career and have seen so many passionate philanthropists and people who want to support causes just not be taken advantage of and not be leveraged (when the opportunity was there).
And I think that William and the current board and the current staff are really good at making sure that opportunities don't get passed up.
What new conversation, if begun today, could ripple out into new possibilities for this community's future?
Ali: I think the conversations that are already happening (offer lots of new possibilities).
For example, there's a conversation around joining forces with other schools and offering other schools that already have business programs the specialized focus of Presidio Graduate School  in order to (leverage) efficiencies of scale and not have everybody recreate the wheel.
So that conversation is promising.
How do you anticipate being involved?
Ali: Given my experience in philanthropy promotion and education I'm on the development committee and I'm looking to help them expand their development and outreach.
I know the perspective of donors and I anticipate helping the school cultivate and maintain donors.