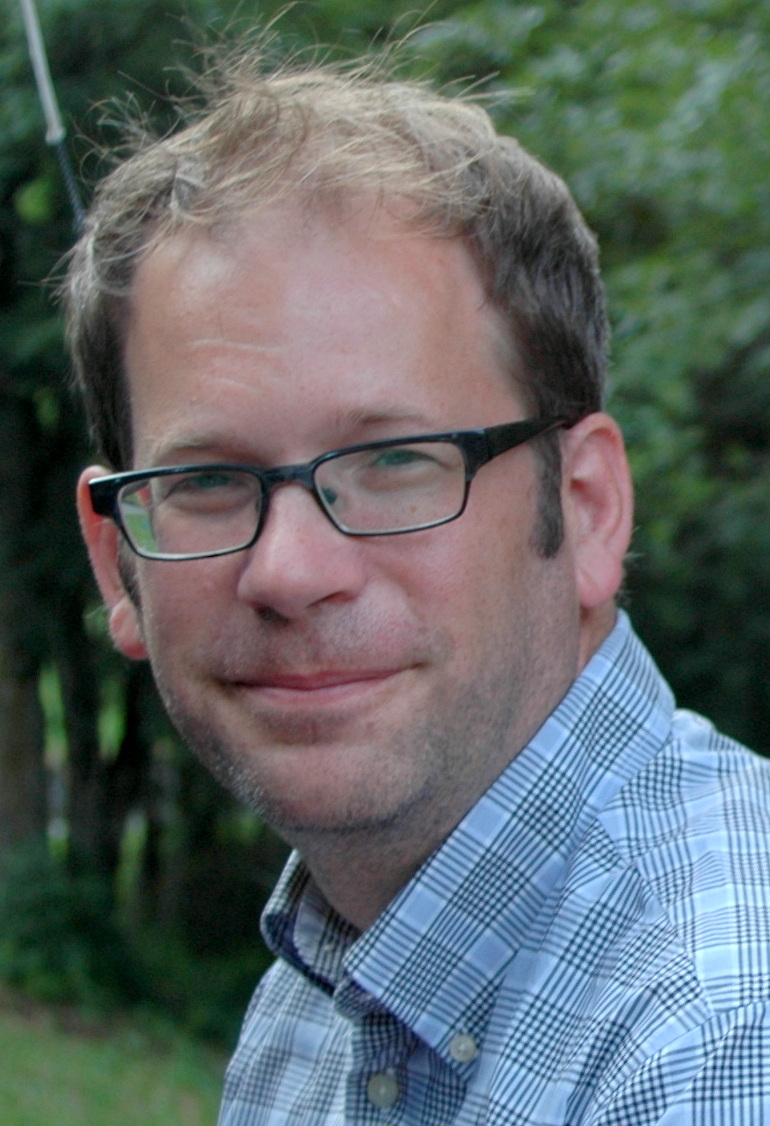 Eric Gimon, PhD, describes himself as a "climate activist focused on helping society find practical solutions for moving beyond fossil fuels and towards a sustainable future." He wears many hats, including advisor to the Clean Coalition, Board Member of the William and Flora Hewlett Foundation and the Pacific Institute, consultant, and instructor. Eric is also a theoretical physicist who has been a Visiting Scientist at Lawrence Berkeley National Laboratory and a Postdoctoral Fellow at both Princeton's Institute for Advanced Study and the California Institute of Technology. As a consultant, Eric wants to help his clients understand their climate mitigation goals and develop strategies to address them.
At PGS, Eric shares his broad knowledge of the clean energy field as a guest lecturer and expert-in-residence in the Sustainable Energy Management Certificate Program. I had the pleasure of speaking with Eric earlier this month.
Presidian: How does a background in physics prepare you for the clean energy field?
Eric: I think in three ways. The first is that as a theoretical physicist you have to have a strong ability to look at logical flows and develop solid arguments. This creates disciplined thinking and is really helpful. The second is having experience in using toy models to infer important observations about nature. By using these tools, I've gained an optimism that, even in the face of complex problems, we can approach things from different angles to gain insight and propose better solutions. The third is I'm not afraid to dive into a technical subject. This allows me to understand the technical basis of the energy sector from an engineer's model analyzing the reliability of an electricity grid to important political considerations.
Presidian: What trends do you see in renewable energy?
Eric: I see of couple of key trends. We are starting to see renewable energy operate at scale in many countries (Germany, Canada, Denmark, Spain, Portugal, etc.) with success. The other trend is a distributed resource versus a utility centered model to run the grid. This is important because it's quicker and scalable, but it's also disruptive to the institutions that already exist (regulators, utilities, suppliers, etc.) because energy systems want to change very slowly. They are used to projects built over decades and investments being paid off on multi-decadal time frames. So it presents some challenges.
Presidian: What is the biggest challenge you face in your position(s)?
Eric: The biggest obstacle in dealing with climate change is getting people to deal with the cognitive dissonance of understanding where we need to go versus business as usual. Paired with that is helping people see that there is a path forward. We can make a big difference. If you don't believe you can do something to improve the situation, it is easy to ignore the dysfunction.
Another challenge is getting people to appreciate the prejudices they are applying to a given situation, be it financial (i.e., how assets should be valued in a warming world) or with policy makers using the rear view mirror instead of looking forward and seeing what is actually possible. I try to work with people to get them to look forward.
Presidian: Do we need to have a climate motivation to implement renewable energy? Do you see these two as needing to be linked?
Eric: My motivation to be in this field comes from my interest in climate mitigation. But in my mind the renewable energy transition is on its way – climate change or no change. I'm convinced we are in a crossover zone where renewables are going to be beating fossil fuels on their own merit. There are a lot of benefits including pollution prevention, job creation, increased resiliency. And increasingly, renewables are beating fossil fuels on cost.
Presidian: What current successes are you most proud of?
Eric: There are a few. I worked with Vote Solar to bring "just-in-time" thinking into long-term energy planning, and though our proposal was not successful, I heard the Public Utilities Commission's Living Pilot is modeled after it.
At the Flora [Family Foundation, where Eric directs grants as the lead member of the Climate Action Team], we were some of the earliest funders of the Beyond Coal campaign, and now we're funding a similar effort in Australia, which is making some important inroads in a very difficult environment.
At the Hewlett Foundation, we've restructured our climate funding so we can more effectively collaborate and partner with other organizations, allowing us to increase funding into this area.
Presidian: What advice would you offer MBA students interested in working in clean energy?
Eric: Develop a broad network by participating in events and conducting informational interviews and read widely. I read anything on climate and energy that appears in mainstream papers, follow the Greentech Media blog, and use Twitter as a news source.
Presidian: If you had the power to change one thing in your industry what would it be?
Eric: I will give you two, one as a scientist and one as an activist.
Scientist: no one ever includes error bars in their analysis. This obscures some of the risk and the opportunity, and as a result the decision-making suffers. We need to communicate the uncertainty.
Activist: I wish people were more open to the idea that things really can change. We take on assumptions that limit possibilities. I would aspire for people to embrace a broader sense of the possible.