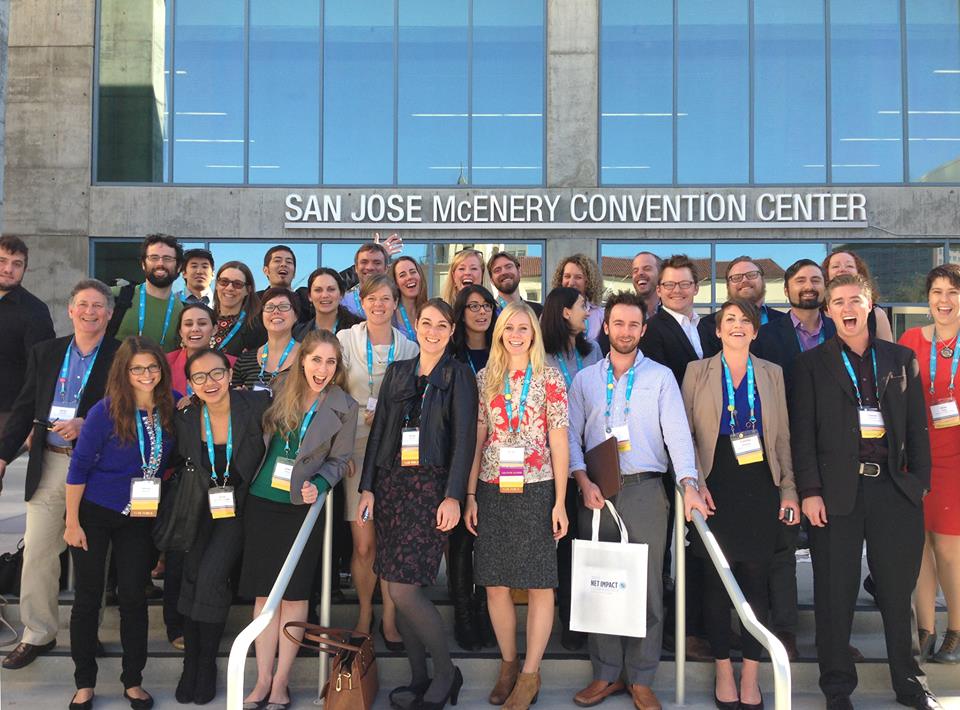 Presidio Graduate School earned the #1 ranking for social impact in the 2014 Business as UNusual: The Student Guide to Graduate Programs published today by Net Impact, a leading nonprofit that inspires a new generation to work for a sustainable future. Presidio Graduate School also ranked #2 for environmental sustainability.
This is the second year in a row that PGS has earned a #1 ranking.
First published in 2006, Business as UNusual is the only publication for students, by students that ranks and highlights graduate schools at the forefront of social and environmental innovation, featuring over 3,300 student perspectives on nearly 100 graduate programs. The guide provides student ratings of their graduate program's integration of social and environmental themes into curricula, career services, and student activities.
Student ratings of Presidio Graduate School reveal strengths in nearly every category surveyed, including Energy & Clean Tech, Impact Investing, Social Entrepreneurship, Innovation/Creativity, Strategy, Leadership, and Corporate Responsibility.
"Over the years, students have become increasingly committed to making an impact, and expect more from their education as a result," said Liz Maw, CEO of Net Impact. "Graduates want to leave their programs fully equipped to create social and environmental change in the workplace and the world."
Interestingly, as demand for sustainability training has gone up at the 90 schools surveyed, the survey found that students' satisfaction with their programs' integration of social and environmental issues has declined for the third year in a row.
"It's particularly gratifying to see the ranking results given the other findings in the survey," said Presidio Graduate School President and CEO William Shutkin. "Business students are getting more serious about sustainability, and can tell whether a school is just tinkering around the edges. We've thought from the beginning that sustainability needs to be integrated into every aspect of business curriculum, and it gets more true every day."
The 2014 Business as UNusual guide is available at www.netimpact.org/business-as-unusual