The Climate Reality Project Bay Area Chapter was started and is anchored by hundreds of dedicated climate advocates, many of whom have completed Climate Reality Project Leadership Corps training with former Vice President Al Gore and world-renowned scientists. Its members represent all age groups and professions—teachers, students, doctors, business professionals, non-profit leaders, artists, authors, and even scientists—with a common purpose of solving the climate crisis. The organization welcomes everyone who wants to fight for a better planet. The Bay Area Chapter has advanced The Climate Reality Project's mission since 2017 at a regional and local level, empowering climate leaders, supporting them in their climate action work, and involving members of the public.
I am delighted to announce that Presidio Graduate School and The Climate Reality Bay Area Chapter (CRBA) have joined together to make it easier for CRBA chapter members who are trained Climate Reality Leaders to get their graduate degrees and certificates in sustainable solutions. Presidio's MBA, MPA, Dual Degree, and Certificate programs will help take Climate Reality Leaders' knowledge and commitment to the next level for their careers and society. Starting in June 2021, any Climate Reality Leader in the Bay Area chapter can apply for a partial scholarship for Presidio Graduate School's MBA, MPA, and Certificate programs.
"Presidio Graduate School  and The Climate Reality Bay Area Chapter are better together in the common cause of climate progress and climate justice!" says Harriet Harvey-Horn, Co-Chair, CRBA. "We are excited to see this relationship growing, and look forward to the year ahead in partnership."
"CRBA and Presidio have very similar views on the intersection of climate change and social justice, and we both foster communities of changemakers who want to have a lasting impact on the world. It was only natural that we enter into this partnership to further our shared mission," says Amanda Opperman, Associate Vice President of Admissions at Presidio Graduate School.
Numerous Presidio Graduate School faculty members are trained Climate Reality Leaders. The synergy between our two organizations is ripe for more climate action together. At a conference in 2015, a colleague recommended that I take the Climate Reality Project's free leadership training given by former U. S. Vice President Al Gore. One month later, I was in Iowa enjoying three packed days of presentation training and practice, preparing me to give dozens of climate talks to business, academic, and community audiences.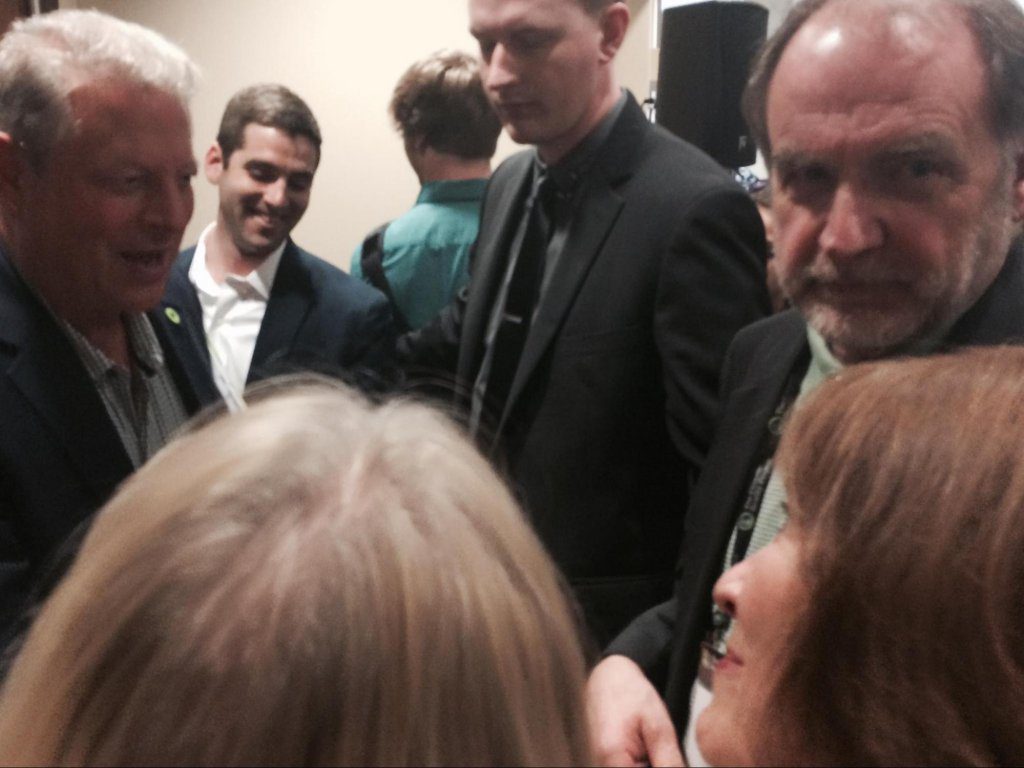 If you're working at a company, nonprofit, or public agency and would like to arrange scholarships for your team to attend Presidio Graduate School while they work, let's talk! Partnering with us, you'd join such distinguished organizations as AltEco Chocolate, The North Face, Genentech, CivicSpark, and Acterra, which have employees currently enrolled in our programs or Presidio alumni in their ranks.