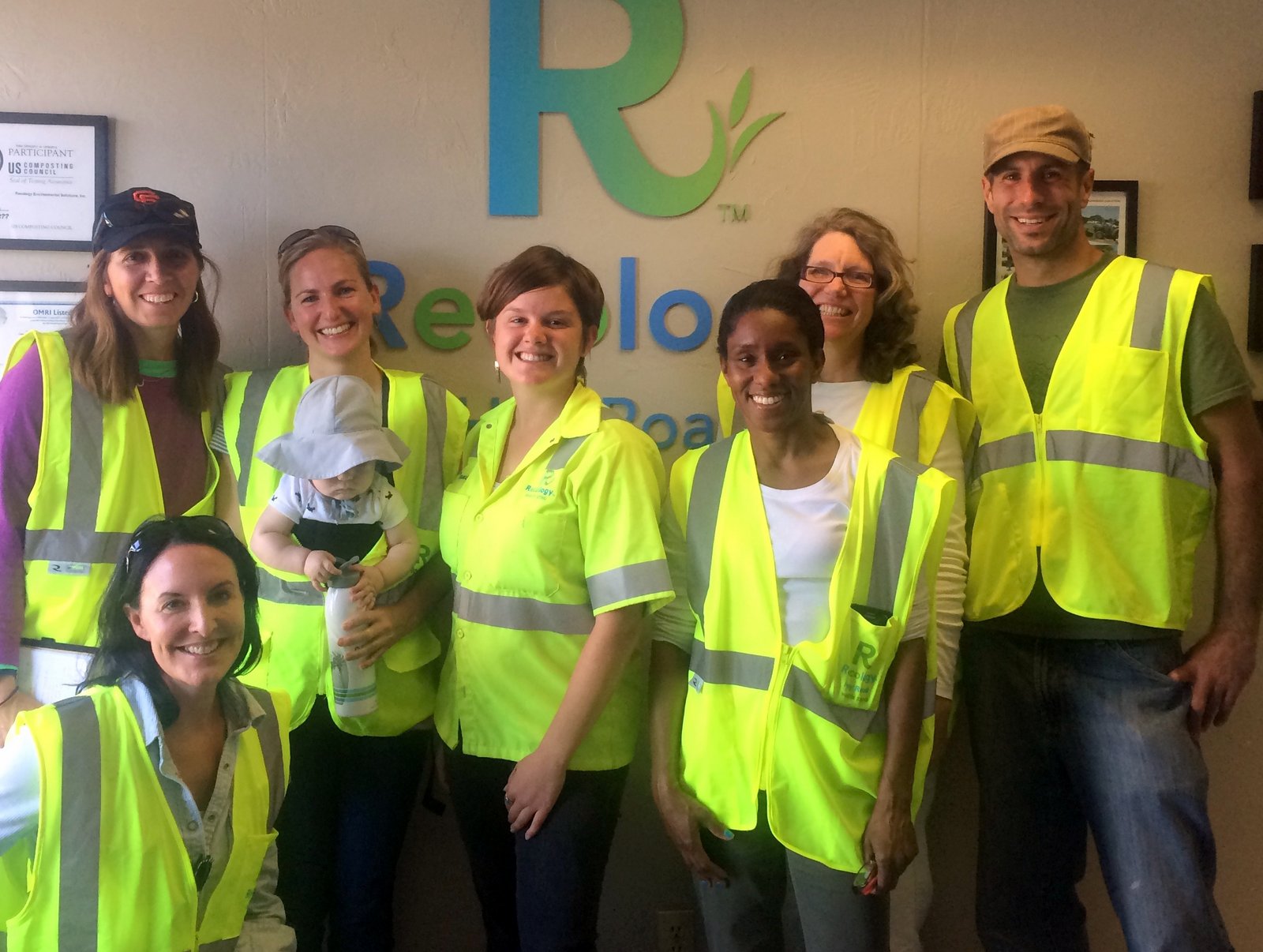 On Monday a few of us from the Sports and Sustainability course participated in a tour of Recology's Jepson Prairie Organics compost facility in Vacaville, CA. The trip was inspired by our project with NASCAR to better prepare us for recommendations regarding the handling organic waste.
We learned a "ton!" For example, compostable cutlery is not compostable in Jepson's normal 30 day cycle and has to be removed by hand! Understanding the local waste manager's capacities are crucial when working with large event venues. In addition to the valuable information about municipal composting, there were many other unexpected learnings. I'll share a few that stood out to me:
Falconry. Recology employs a falconer to discourage seagulls from foraging on the trash which prevents the gulls from spreading contaminants to nearby areas. The falcons have highly specialized eyes that can see 8 times more clearly than a 20/20 human.
The business side.
After 90 days of sorting, chipping, turning, watering, aerating, and testing for contaminants the compost is ready for the consumer market. You can drive in most days and pick up OMRI certified organic compost for $20/yard.
A Special thanks to Recology's environmental specialist, Danielle Lowther, for sharing her time, insights, and her passion for sustainable waste management.