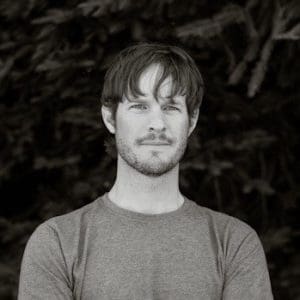 For David Bennett, it makes perfect sense that an upcoming sustainability leadership program exploring the potential for large-scale collaboration will take place while white water rafting down Idaho's Salmon River.
"What I like is this leadership program is taking the conversation into the outdoors, which is creating the context for people to think about ecology and think about systems in fresh and new ways," says David.
David is a former Presidio MBA student who now leads Google's real-estate and workplace services green team for operations and innovations. He has been picked along with four other "rising stars" of Corporate Eco Forum (CEF) member companies to take part in its Sustainability Leadership Development Program, a four-day journey led by corporate sustainability expert and class V river guide Jib Ellison.
The focus of the leadership program is to look at uncommon collaborations as a way to tackle sustainability challenges.
Past participants include green architect William McDonough, Rainforest Alliance CEO Tensie Whelan, Esprit CEO Dough Tompkins, Patagonia founder Yvon Chouinard, and Conservation International CEO, Peter Seligmann.
David says he was thrilled when he learned he was chosen as an applicant.
"What excited me most about being selected was the opportunity I was going to be given to learning from other people who are trying to solve similar problems but doing it in a different context," he says.
David adds he sees myriad potential for unlikely collaborations to come up with innovative solutions to tough problems.
Before joining Google, he worked for an environmental NGO where he quickly learned that before you could implement a solution you needed relationship building among diverse stakeholders.
"When you brought these people together that at times could be considered unlikely partners that's when common interests could become identified and solutions to start to meet the needs of those interests could be discussed," he says.
David says he's interested in exploring how collaboration and unlikely partnerships can expand his impact at Google. It's been his mission to inspire Google facility managers to continuously improve the health and sustainability of Google's 70 offices in more than 40 countries.
"The most successful strategy we've found is to build a program that's actually fun for facility managers and their teams to participate in. We do this through an internal program called Sustainable Pursuit, where teams from around the world compete to earn points through implementing sustainability measures for the built environment. As teams pursue and achieve points, we gather and share an incredible amount of lessons learned," says David.
Building on this momentum, David is looking forward to hearing how others are creating innovative solutions to sustainability challenges. He sees the leadership program as the next step in his lifelong journey to improve ecological and human systems.
"One of the things that's exciting for me about this challenge is I don't have the answers on how to scale my impact. I think other people have those answers. What worked for them, what didn't? " he says.
"It's conversations like that that will inform the strategies that I pursue to try and scale the impact of my work."
The CEF Sustainability Leadership Program takes place on August 22-25, 2013.