MBA in Sustainable Solutions
Overview | Foundations | Curriculum | Faculty
Today's business leaders need to understand the complex and interdependent issues that define sustainability. Climate Change and Clean Tech. Stakeholder Engagement and Social Responsibility. Presidio Graduate School is the place where these ideas thrive.
MBA Program Overview
Envision a more just, prosperous, and sustainable world. Presidio Graduate School equips students to become skilled leaders of this new world.  Our curriculum begins with rigorous management theory and practice — and is combined with environmental stewardship, social justice, and systems thinking. It's what we call the Presidian Way.
MBA Program Format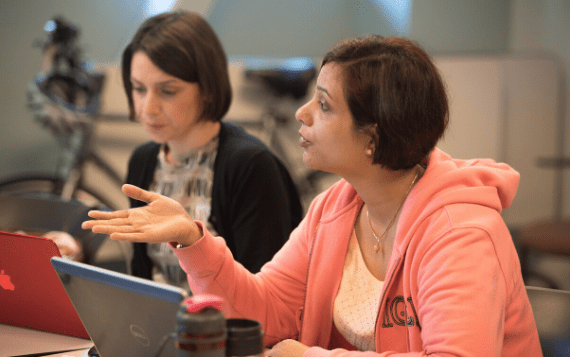 The PGS MBA program is a 53-credit curriculum with 11 required courses, plus 3 elective courses from one of four specialty concentrations — for a total of 14 courses. The program combines face-to-face classroom experience with the flexibility of interactive distance-learning. Students have as much in-class time as a traditional MBA program. Combined with virtual collaboration this structure is ideal for professionals that today need to balance multiple responsibilities.
The program can be completed in 24 months full-time or in 3.5 years if enrolled part-time. Each semester, classroom instruction takes place over a monthly, four-day residency period (part-time students attend classes for two days). These residencies occur Thursday through Sunday, once-a-month for five months.