Introducing Sustainability Consulting as a Strategic Focus for Presidio Graduate School
Sustainability strategy and execution have not traditionally been a part of the mindset of the C-suite executive–before now. The world is rapidly changing and today holistic systems-thinking plays a critical role in the way major initiatives are planned and managed.
At this critical time for sustainability, and for the evolution of the school, we are excited to welcome Pamela J. Gordon, as Director of Partnerships. Pamela, author of the landmark book Lean and Green: Profit for Your Workplace and the Environment (Berrett-Koehler Publishers, 2001), has a proven track record developing successful execution plans for top technology companies to reduce their environmental footprint through profitable business models. Throughout her consulting career, she coached executive leadership teams in how to effectively meet their corporate goals through leadership-level sustainability initiatives.
Previously, she served as Expert in Residence for PGS' MBA program and guest lectured at PGS and dozens of other graduate and undergraduate courses. Her expertise is the Circular Economy, Eco-Design, responsible supply chains, life-cycle assessments, and the crucial intersection between sustainability and profitability.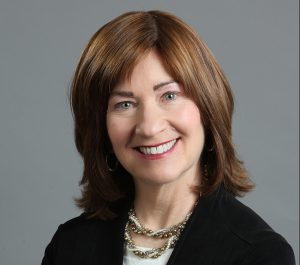 "By connecting my mission-aligned organizations with students and faculty thought leaders at Presidio Graduate School, " says Pamela, "I'm living my passion for bringing people together to meet financial, environmental, and social responsibility goals."
The school's Provost, Dr. Dariush Rafinejad, first met Pamela about a decade ago at a supply-chain conference at Stanford University. Since then, the two have collaborated with PGS faculty, students, and the greater community. "Pamela has a great ability to get both students and corporate executives engaged and excited about the potential impact of current and future sustainability strategies," said, Dr. Rafinejad.
In this new role, Pamela manages three primary areas to help increase the profile of the school and showcase its impact on global sustainability:
Organizational Consulting Engagements:
Connect mission-critical corporate and organizational sustainability projects with the best-suited PGS faculty, staff, students, and alumni to help reach their sustainability goals. Both for-profit and nonprofit organizations of all sizes will benefit from our leading-edge Presidian approach. Partners will be matched with the specific expertise they need to help create, or advance, holistic systems, and processes that optimize triple-bottom-line results.
Experiential Learning Program:
Pamela will also lead our signature Experiential Learning (EL) program, in which student teams conduct projects for organizations, a cornerstone of PGS' success in preparing students for sustainability efficacy in the workplace.
Thought Leadership:
This role also encompasses increasing the publication of conference papers, panels, articles, blog posts by professors, alumni, staff, and students. These publications will demonstrate the school's thought leadership in business, non-profits, and academics.
Q & A With Pamela Gordon
What is your vision for Presidio Graduate School's new Partnerships program?
Presidio Graduate School will be at the top of the list for corporate executives seeking specialized and flexible resources for sustainability strategies, projects, implementations, customized sustainability education, and other engagements. The outcome of these engagements will show substantive and increasing benefits for the corporations, our environment, and our communities.
How will PGS fund this new program?
Corporations and organizations will commission PGS experts to achieve their goals. PGS faculty members, staff members, students, and alumni can contribute considerable value across industries. Our aim is to produce an exceptional return on investment for our work and build lifelong partnerships with like-minded organizations.
What are your top three priorities to improve the Experiential Learning (EL) program for all stakeholders?
I am delighted to be working on this uniquely valuable program with an impressive 10-year history at the school. My overarching goal for PGS' EL program is to broaden and deepen our partnerships with corporate, government, and not-for-profit executives. My top priorities this year are to:
Meet with executives who have championed recent EL projects to learn how we can best serve them in the future. Explore commissioned projects, education, events, and other opportunities for partnership.
Expose my many corporate contacts, especially those in the tech industry, to the value of PGS EL programs.
Invite PGS professors to further develop best practices for our EL programs.
Based on what you know of the strengths within the community, what are the biggest opportunities for PGS?
Organizational leaders are thirsty to learn practices that provide tangible and measurable results and our professors, staff members, students, and alumni have the sustainability experience, insight, and leadership to extend and apply this knowledge. Our vision of the bottom line is a financially viable one that benefits society and the environment. My role is to match PGS sustainability experts with those who wish to achieve these goals.
You just joined PGS, how are you ramping up for this challenge and what's on the horizon?
Already within the first two weeks, a USA manufacturer of industrial equipment commissioned a team of two PGS staff and one professor to customize a presentation – to be delivered by an executive to all employees – on the business reasons for corporate sustainability. We're off to a solid start and I can't wait for the next 100 projects!
The staff and community at PGS are thrilled to welcome Pamela to the team. We are all looking forward to supporting her as we branch out into this new, and critically important arena. This new revenue stream will amplify our impact on business and public policy in significant and tangible ways.
Introductions and recommendations for corporate partnerships with Presidio Graduate School are welcome. Feel free to contact Pamela directly:
pamela.gordon@presidio.edu
+1-415-655-8920