PGS Consults
Presidio Graduate School brings its sustainability mission to organizations, globally.
Expert ESG Consulting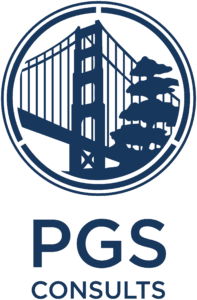 PGS Consults is the expert ESG consultancy at Presidio Graduate School.
Our consultants are PGS faculty and graduates who support clients using the sustainability expertise, thought leadership, and proven practices they learned at Presidio Graduate School and have applied to wide-ranging organizations. We win when we deliver triple-bottom-line results (people, profit, planet) to our client organizations—such as large and mid-sized enterprises in the technology, apparel, food-and-beverage industries; clean-tech startups; utilities; and government and nonprofit entities.
Sustainability Consulting Services
Working with PGS Consults—at our reasonable not-for-profit rates—our clients receive four categories of insights and implementation plans they need to achieve environmental and social-responsibility leadership in a changing world.
We enjoy helping clients achieve environmental and social responsibility excellence and leadership. Our aim is to be the world's go-to academic institution for independent, leading insight, and actionable recommendations for environmental and economic sustainability, and societal well-being. Here are some of the ways that we help our clients to reach their Sustainable Development Goals (SDGs) and thrive:
ISO 14001, 45001, & 50001 Management Systems
Climate-change mitigation strategies for all corporate functions and locations
Supply-chain equity and best practices
Return-to-work planning (relative to COVID-19)
Benchmarking best practices
Interim Leadership (executive functions, sustainability, etc.)
What Our Clients Say
Consider some of our clients' reports about their experience of working with PGS Consults to achieve key objectives across varied sectors.
"Companies—from startups to mature corporations—need thoughtful ESG programs that scale. PGS Consults provides holistic solutions for integrating ESG into organizations at any stage of their life cycle; whether conducting a materiality assessment, delivering leadership education, or refreshing existing sustainability programs. Working with this consulting team makes the integration process seamless."
"We selected PGS Consults to conduct a stakeholder materiality assessment. The team worked in close collaboration with us to tailor the engagement process specifically to our stakeholders' differing preferences and levels of understanding of sustainability. Equipped with this assessment and recommendations from Presidio's thought leaders, Granite has a more solid foundation upon which to further develop its sustainability program."
"Working with PGS is helping our organization gain and maintain ISO certification and supporting our continuous improvement initiatives. We are bringing money into the business with the programs we're building, thanks to the insights gained from PGS. The professionalism, approach, and ongoing support and communication was great. Working with PGS has paved the way for my goal-setting and objectives for the year ahead. We could not be more happy working with PGS and looking forward to many more projects with them in the future."
"The team provided us with the comparisons we need to move forward, including both insights we hadn't considered and objective results we can share with our customers. The work provides us with the data we need to make the competitive case for our current packaging and the proof that we are looking toward future possibilities as well."
"The Presidio team will always go the extra distance to ensure we have everything we need. They are knowledgeable, fast workers and provide incredible value to Nutanix."
"The need for expertise in broadband equity and deployment was amplified by the pandemic. Having Presidian Stevie Roberts join our project team brought systems-level thinking to the topic that was invaluable and ultimately added to the impact of the final deliverable."
"Pam [Gordon] delivered an insightful and highly relevant ESG presentation that helped ensure our executive team was aligned and informed on the importance of these initiatives."
A Cutting-Edge Sustainability Management Consultancy: See What Sets PGS Consults Apart
PGS Consults is the sustainability management consultancy at Presidio Graduate School. Our consultants are recognized leaders in numerous industries, helping companies of all sizes create a positive impact.
Tell us what expert consulting projects will benefit your organization or request a meeting. We'll show you everything you need to become a changemaker! See what sets us apart.
Let's Start a Conversation
Tell us what expert consulting projects will benefit your organization or request a meeting. We'll be in touch with you soon!