Importing building materials can be costly and has created a shortage of millions of affordable homes in the Philippines. Bamboo grows wild all over the islands, but very few companies have undertaken commercial processing of the material … yet.
Kawayan Collective collects, treats, and distributes durable Filipino bamboo. It is a social enterprise that provides an affordable solution to the housing problem.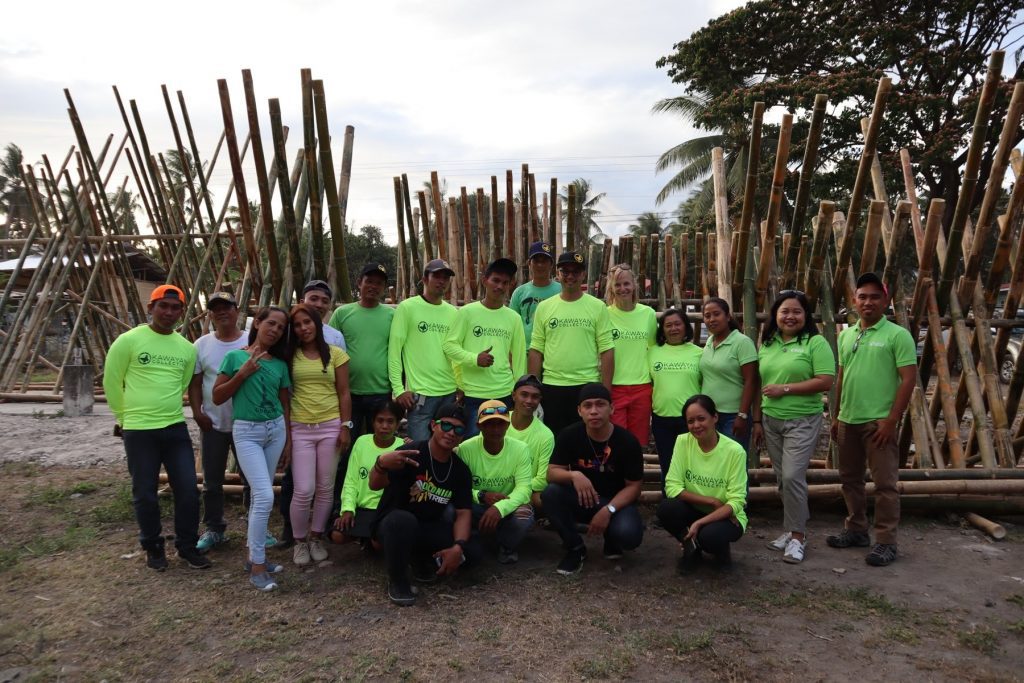 The company was created to elevate bamboo as a modern building material in the Philippines. Bamboo is generally seen as a less desirable material for building houses. Houses constructed from glass or cement enjoy higher perceived social status. Part of the Kawayan Collective's goal is to change this view by showing how strong and durable bamboo is when adequately treated. And showcase the design possibilities.Getting buy-in from the Filipino people is an integral part of the future of the collective.
Amy and Ray Villanueva founded Kawayan Collective as a social enterprise, noting "it's not just what we do; it's how we do it and why." Amy, an alumna of Presidio Graduate School's MBA program, worked for the Gates Foundation before attending Presidio, but she wanted a career in which she could include her whole family. Her husband is Filipino and an architect, which was a major contributing factor for how the family landed on creating a social enterprise in the Philippines. Their two children are attending school in the Philippines and the hope is that they will eventually want to get involved in the family business.
"My time at Presidio gave me a larger perspective on what our part was to play in the Philippines and I give much credit to Presidio Graduate School for where we are today." Amy believes that partnerships are key. Kawayan in the Filipino/Tagalog language has a dual meaning. Depending on pronunciation, it translates as "bamboo" or "to beckon or wave at someone." As Amy explains, "The genesis of our name Kawayan Collective is because we see this as a joint effort with farmer associations and end users. They are all important stakeholders and we are welcoming them to join us." Kawayan Collective has a team of fifteen Filipino people speaking a mix of local dialects and English. The collective offers extension services to farmer associations, capacity training around sustainable harvesting for farmers, and a close-knit team environment.
Kawayan Collective's chief buyer is Base Bahay, an international non-governmental organization (NGO). The NGO is building homes for Habitat for Humanity and other entities working to provide affordable housing. Kawayan Collective has the goal of treating 1 million bamboo poles in the next five years — which is a new scale of operations for the country.  This is what it will take for treated bamboo to get into the mainstream. Fortunately, the Philippines Department of Trade & Industry is taking on bamboo as a material of interest and has agreed to help fund projects aimed at creating value-added products from bamboo. Kawayan Collective recognizes that systemic change takes a concerted effort from many different stakeholders such as farmers, contractors, and government officials. And as a business working beyond profit, this is just the beginning.