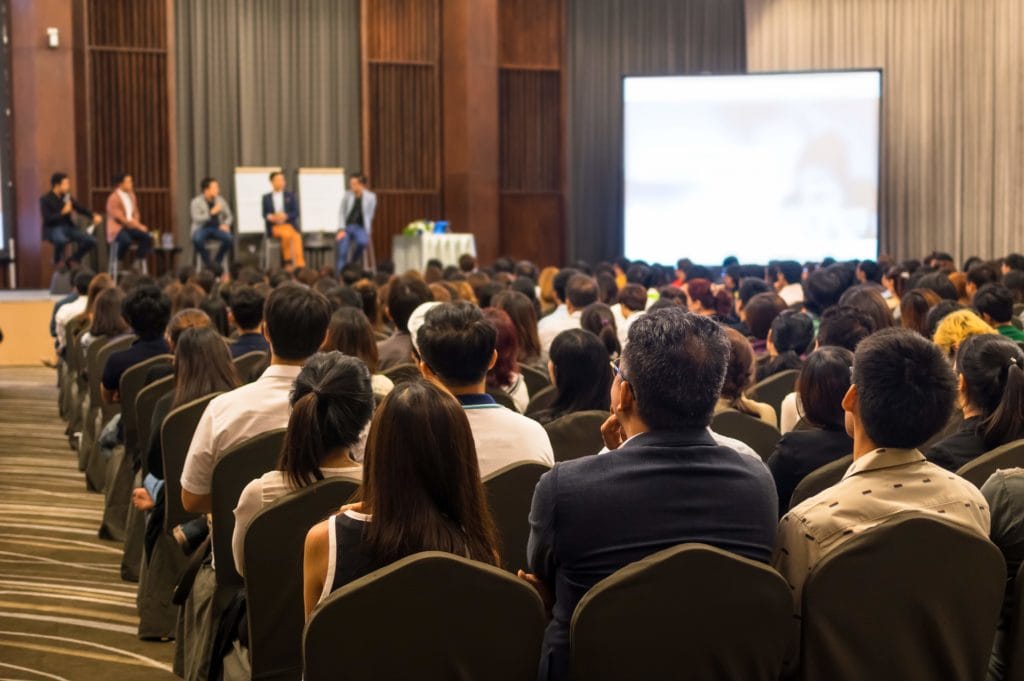 Urgency and awareness of the climate crisis are increasing at sustainability conferences and events. At GreenBiz 2020 in Phoenix last week, corporate leaders expressed their concern for the environment, shared their sustainability goals, and how they plan to protect the planet. However, there still seems to be a lack of acknowledgment that solutions need to be inclusive and equitable to be successful. How can we create more spaces for the sustainability profession to advance Diversity, Equity, and Inclusion (DEI) within their agendas? 
Below are four observations of how GreenBiz 2020 integrated DEI into its program and tips on how we can grow this culture within the Environmental Social Governance (ESG) profession:
1. Diversity, Equity, and Inclusion Takes Center Stage
Unlike most sustainability conferences that tuck DEI in a workshop, GreenBiz 2020 featured a panel on social justice work within corporations. It consisted of diverse leadership from eBay, MGM, and Unilever, who recognized the importance of the human aspect of sustainability as critical to ESG work.
For some companies like Levi Strauss & Co, DEI is well established in the culture. Other companies are at an earlier stage of culture change while they tackle issues such as sourcing and operating efficiency. As Daniel Lee, Executive Director, Levi Strauss Foundation, shared, "The sustainability field can be very materialistic. We talk so much about water, carbon, energy, and waste. We often forget about the people."
Today, there is growing recognition that the social and human capital aspects of sustainability are equal to environmental work as an imperative to business growth. This recognition creates opportunities for more expansive conversations sustainability and how to effectively and move the needle on the human and social dimensions.
Action for ESG professionals: Let's create more opportunities for diverse change agents to share their journeys in this space and guide others on the same path.
2. Volunteer Opportunities Address Equity
 The conference hosted multiple volunteer opportunities for attendees. The Microsoft sponsored event, with American Forest and the Arizona Sustainable Alliance, planted trees in support of Microsoft's carbon neutrality goal. The project placed over 20 trees and shrubs in a Title 1 school, where a majority of students are from low-income households and qualify for free or reduced lunch. In addition to offsetting carbon, the project helped provide tree equity for kids who lack access to shade in Phoenix's scorching sun.
Action for ESG professionals: Let's design human-centered sustainability projects that address the challenges faced among underserved communities.
3. Employee Activism is on the Rise
Employee activism recognized as a trend to look out for this year by Cone Communications. And panelists at GreenBiz 2020 spoke about the power employee activism holds in influencing leadership within corporations. ESG leaders described leveraging employee voices and skills through employee resource groups and green teams. This engagement created shared ownership around sustainability goals and helped build the business case in some instances.
Action for ESG professionals: Let's lean toward a culture of collaboration by working alongside passionate employees to promote diversity and deliver on our sustainability work. 
4. Let's Walk the Walk
There's still a lot of work to be done to implement changes that address the climate crisis. As ESG professionals, we're at the forefront of transforming business into a force for good. We make donations to support communities of color, yet rarely step into them to immerse ourselves into their diverse culture. Now we need to embrace stepping out of our bubbles.
Let's build a culture of inclusion by embracing the awkwardness of difficult conversations, whether that's interacting with more diverse people outside of our usual groups or being anti-racist in our work.
Action for ESG professionals: Let's get comfortable with discomfort. By having difficult conversations, we are actively fighting for a more diverse, inclusive, and equitable world.
We will be able to make progress on sustainable solutions to help solve the most significant challenge our society faces today – a catastrophic self-extinction – by integrating our diversity, equity, and inclusion work into a broader and people-focused approach to sustainability.