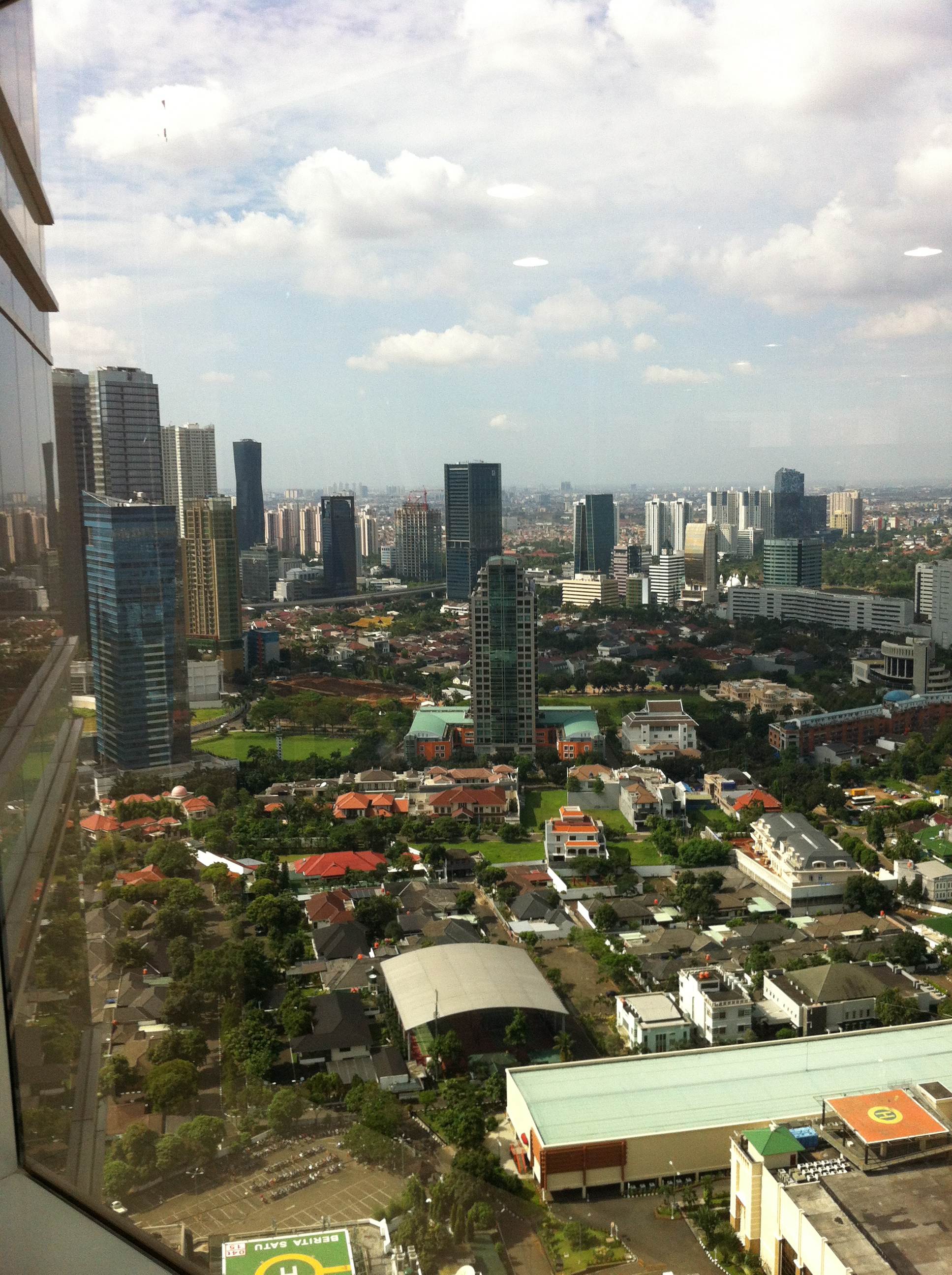 Over the summer, I had the opportunity to intern at Synergy Carbon, an energy efficiency company started by Bay Area native and University of San Diego graduate Steve Piro.  The organization operates out of Bali, Indonesia.  This internship represented an excellent opportunity for me to explore a topic I have been genuinely interested in since I started at Presidio in 2013–energy utilization in developed environments. Homes and commercial buildings consume large amounts of energy and likewise, emit greenhouse gas emissions that contribute to climate change.  The internship allowed me to pursue energy efficiency for various buildings in a fast-developing nation that represents Southeast Asia's largest economy.
A World Bank report recently claimed Indonesia as one of the world's top greenhouse gas emitters. While this is mainly due to emissions from deforestation, the report cited that emissions from energy and industrial sectors are growing very rapidly.  This is feasible considering the country has experienced an economic growth rate of 4.5% per year in the last decade, which has led it to be viewed as the next big economic story behind India and China.  In acknowledging the country's growth and role as a greenhouse gas emitter,  Indonesia's President, Susilo Bambang Yudhoyono, has aimed to reduce the country's emissions by 26% in 2020. In keeping the President's goal in mind, the sustainable development of growing cities such as Jakarta, regarded as the second largest "mega city" in the world, is becoming increasingly important. Synergy Carbon's approach for sustainable development in cities like Jakarta and throughout Indonesia, is to provide the services of energy retrofits, energy efficient building design, thermal imaging maintenance, cooling system assessment, and LEED consultation to a diverse range of companies and organizations.  With energy prices in Indonesia having increased by 15% in the past year and expected to continue to rise, the goal of reducing operational costs attributed to energy bills, while at the same time cutting greenhouse gas emissions, has become paramount for companies and organizations in this part of the world.   The company's previous clients have included universities, hotels, malls, cement factories, power plants, and hospitals throughout Indonesia.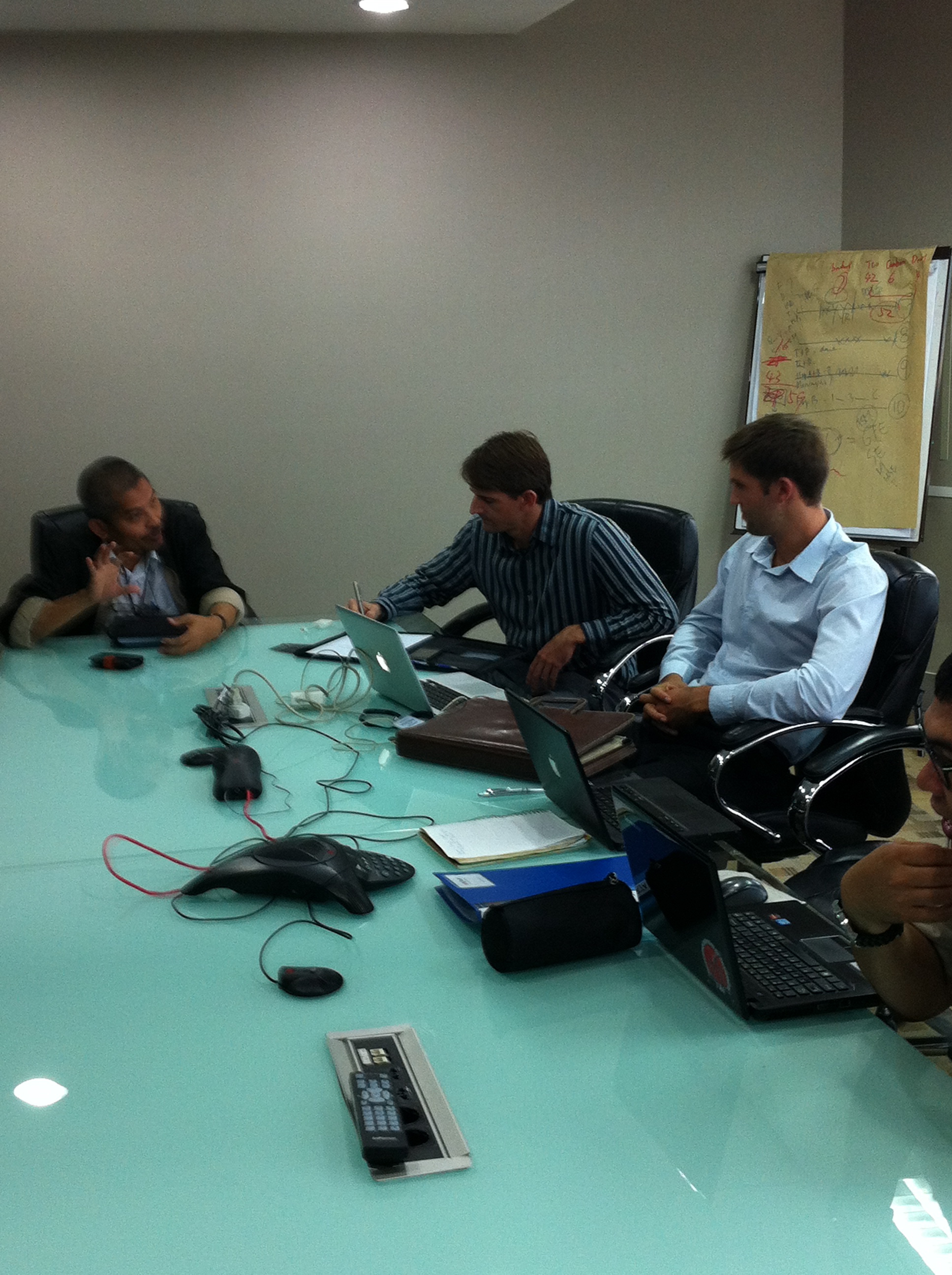 One of my duties at Synergy carbon involved contacting various aid and banking organizations in the hope of collaborating for a shared value scenario of establishing energy efficiency, generating savings, and reducing greenhouse gas emissions. This past summer offered a breakthrough for Synergy Carbon in connecting with Asian Development Bank on ways to further incentivize energy efficiency initiatives in Indonesia.  Plans are currently in the making for a third party financing scheme that would help hospitals become more energy efficient in order to reduce their energy costs and create new savings.   The company also experienced a breakthrough in taking on a major LEED consultation project for a client based out of Jakarta, which marked a significant event since it showed how companies in Indonesia are now seeking to use the USGBC's framework for energy efficient building.
Working at Synergy Carbon proved to be an enriching experience, since I cannot ever recall interacting daily with employees from 6 different countries, including Indonesia, the United States, Germany, Holland, New Zealand, and the United Kingdom, while spanning 3 different religions including Hinduism, Christianity, and Islam. The diversity on display at Synergy Carbon was a symbolic reminder that the issues we face concerning energy consumption and its association with climate change is truly a worldwide problem that needs to be addressed through a global effort.
As countries such as Indonesia, China, and India continue on a path of modernization and industrial development, the role companies such as Synergy Carbon will play in shaping their development will become increasingly more crucial in addressing the issue of greenhouse gas emissions and climate change.   In the end, I am proud to have represented Presidio Graduate School as being part of a greater global team to address energy efficiency and climate change in another part of the world that needs the same intervention, if not more than the United States.  I am also grateful for the opportunity the internship provided in gaining LEED consultation experience to help my further pursuit of becoming a LEED AP with emphasis in international development.  I would like to thank Presidio Graduate School for supporting my effort to intern in Indonesia, as well as Presidio's Devon Bertram who provided us with important consultation regarding green building design and LEED.  I would also like to thank the Synergy Carbon team for giving me the opportunity to intern with their company and enjoy an incredible internship experience, as well as the Indonesian people for their continued friendliness and hospitality.