Trip Photo Gallery
SERIES BY: Alex Grande C23, Robert Bartolucci C23, Remi Mateo P7, Christina Johnson C21, and Erin Moore C25/PA8
Part One:  ISC Partners with Bona Fide in Nicaragua
By Robert Bartolucci (C23)
It's a new year, which means a new destination for the International Sustainability Club at Presidio Graduate School.  Following last year's trip to Hyderabad, India, the club was eager to organize another multi-week experience overseas.
As is the tradition, each January a group of PGS students partner with an organization (often an NGO) to apply our curriculum learnings towards a foreign sustainability project. These trips represent the very foundation for why ISC exists. While there is much progress to be made locally and throughout the United States, we live in a vast world and the need to implement sustainable practices is widespread, whether that be in small, rural villages in Africa or bustling, urban centers in Asia. By applying elements of the PGS education, ISC is able to create positive change in these communities, while also benefiting directly from a global perspective.  For example, last year students were confronted with stark inequality in Hyderabad's slum neighborhoods. These students had to utilize a core PGS value –  meeting people where they are – in order to be successful in their project work.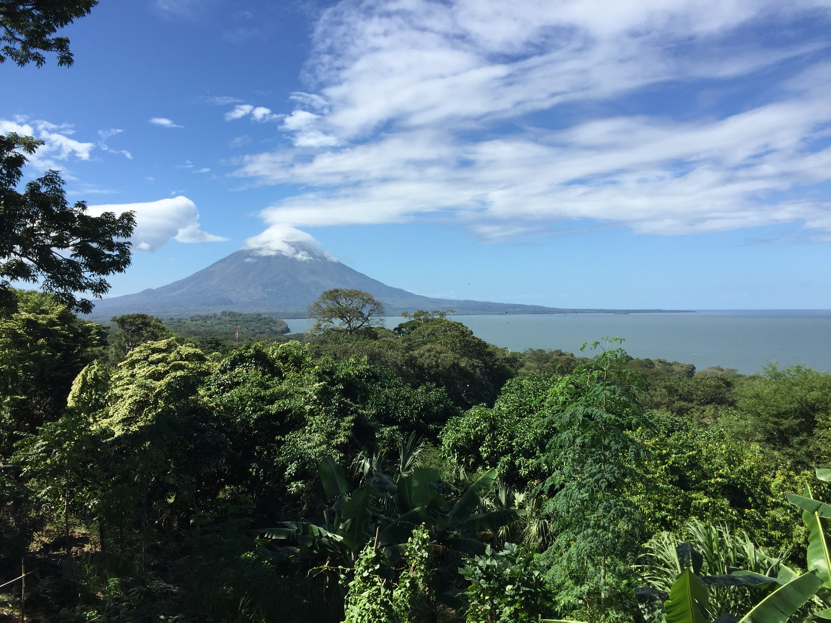 During the Fall 2016 semester, ISC came in contact with Project Bona Fide, a nonprofit based in Nicaragua. The organization operates Finca Bona Fide, a truly remarkable 26-acre permaculture farm on Isla de Ometepe, a volcanic island in the middle of Central America's largest lake.
In 2001, the founders of the farm set out to create a self-sustaining biosphere in a country where poverty is high and food security is low. Through permaculture design principles and community collaboration, Project Bona Fide educates visitors on what it takes to achieve food sovereignty and how that can be done in a sustainable manner.
Its employees, volunteers, and student groups work tirelessly to maintain an intricate system of flora and fauna, from rows of jackfruit trees to a pen of chickens. As an experience-based learning site, Project Bona Fide provides visitors an opportunity to learn by doing. While the organization can certainly benefit from help on the direct business side, they ask everyone on the farm to spend mornings doing manual labor, watering plants, picking fruit, and ensuring the land stays healthy and productive.
Intrigued by the idea of learning about sustainable agriculture and working with local islanders to further optimize a successful operation, it didn't take long for ISC to confirm Nicaragua as the club's next destination.  
____________________________
Part Two:  Financial Literacy Class
By Alex Grande, Remi Mateo and Erin Moore
One on the main reason we decided to work with Bona Fide was the striking similarity between their missions and the mission of the ISC. Part of the ISC goal is to promote international development by transferring our knowledge as graduate students. Similarly, Project Bona Fide aims to provide people with transferable knowledge to apply at home. Approximately 15 employees are working at Bona Fide at any one time, all of whom are locals. Although each individual's work on the farm is unique, Bona Fide makes sure that they all become knowledgeable of how the larger permaculture system works as a whole. Since the vast majority of these employees also work on their own farms, Bona Fide equips them with this information to take back to benefit their own farms.
One of our main deliverables was a financial literacy workshop for Project Bona Fide's local employees. As we learned in our EMCA class, one of the key criteria to effective communication is to 'meet people where they are.'. Since we realized some stark differences between the employees and ourselves, we decided to meet with them ahead of our workshop.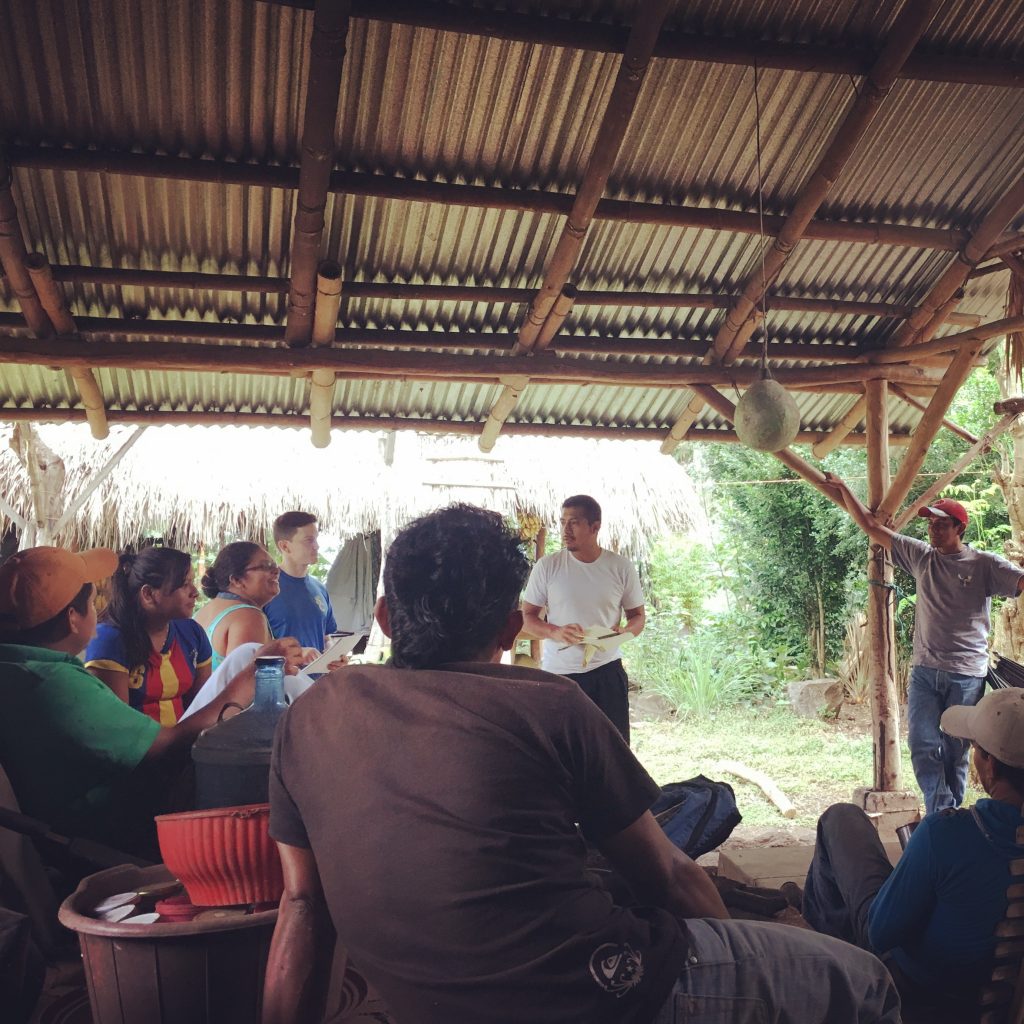 We began our information gathering process by speaking with Mitch, the farm's educational director, about cultural norms and money habits on the island. One of our first questions was whether or not it was actually possible for the Bona Fide staff to save. We found out that most people on Ometepe are unemployed. A large proportion of the island's population relies on subsistence farming and Bona Fide's staff members are among the few in Ometepe with monetary incomes. This was helpful information because we realized that, if most of the people on the island are able to get by without this extra income, the existence of a salary does in fact give Bona Fide's staff the opportunity to save.
We also wanted to better understand the staff members' methods for saving. We discovered that most of the staff lack bank accounts and that dealing with the bank is an extreme inconvenience for most on the island. No banking institutions exist on the island. To reach the closest bank, people on the island would have to make the hour and half drive to the ferry, which then takes another hour and a half to reach Rivas. Not only is this a huge time commitment for people on the island, paying for the ferry is a financial burden as well. Based on this information, we decided that, while we would briefly present the benefits of traditional banking, this would not be the focus of our workshop as it is not very practical for them at the present time.
Finally, we wanted to know whether or not the employees were currently paying attention to their money management habits. For this information, we interviewed the Bona Fide staff directly. To get a better understanding of the staff's financial situation we held a meeting with the local staff of Bona Fide directly to understand their personal financial concerns and what they wanted to learn from the workshop. It allowed us to create rapport with the staff and prepare for our presentation. After we got a better understanding of their needs we created templates so they could note their daily spending and to save for short and long term goals. Finances are not discussed openly and we encouraged the people to take these templates home and bring it up at their next family meeting in order to teach their love ones as well through conversation.
Remi and Alex leading the financial literacy class
Photo By Christina Johnson
Part Three:  Permaculture: You Dig It?
International Sustainability Club Blogs
By Michael Harp (C24)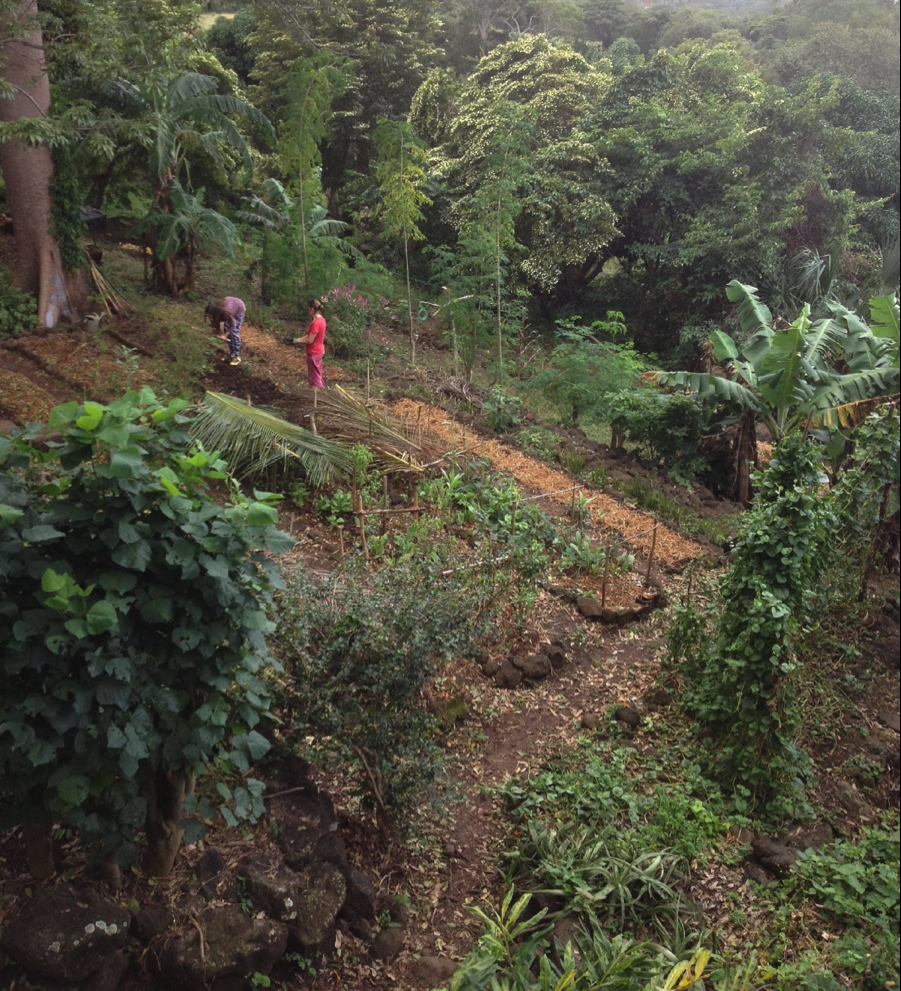 Permaculture comes in all different shapes and sizes. It adapts geographically to the resources available, and different cultures practice and interpret it differently. Because of this variability, the Bona Fide team explained that the answer to many questions is "it depends." That answer is not used to deflect questions but instead used to allow space for all answers. Our team was full of questions surrounding the Bona Fide farm and although "it depends," surfaced often, we learned an immense amount about permaculture.
One question we had was how to replicate Project Bona Fide in other parts of the world. There are two permaculture techniques that could definitely be implemented here at home.
Swales were one of the first topics we discussed. Swales can be described as man-made ditches dug along contour that decreases the pace of water running down a slope. This allows for a collection of rich soil that would otherwise be swept directly into the lake.  The land that Project Bona Fide occupies was once a grazing pasture, which is similar to many fields currently surrounding it. Swales are step one to preventing and possibly reversing the trend of soil erosion caused by large open pastures. Not only do these swales prevent erosion, they also allow Bona Fide to collect rich sediment that can then be used in the nursery and garden areas.
Another important permaculture practice is "stacking functions." Every plant on the farm serves at least three different functions in its specific location. Bona Fide's design process considers vertical and horizontal layering as well as time. Stacking functions allow many different species of plants to succeed together. For example, the shade from the leaves of a banana tree protects the two to three layers of smaller trees, bushes and ground cover underneath it from the scorching sun in dryer seasons. The immense root systems of the trees also help to prevent ground erosion. Also, the banana tree trunks are high in water content, and when cut down at the end of its growing season (each shoot only produces fruit for a single season, but also produces new shoots), it can be used as mulch to retain moisture through the dry season.
Knowing the definition of permaculture is one thing, but having the opportunity to practice it with the Project Bona Fide family who is, well, "the real deal," was fascinating. They taught us techniques to read the land or space we are working with, and how to best utilize that specific space. Permaculture and the diversity of plant life can, and will, be different everywhere we take it.

So let's get planting! You dig?
Part Four:  The Bona Fide Market
By: Christina Johnson (C21) 
With the stress of finals, the pressure of the holidays and hours of travel, more than half of the PGS team showed up to Bona Fide's farm with some sort of cold.  We found ourselves in good hands, though, as we learned that the world's first pharmacy was a garden and that one of Bona Fide's Agro-Forest gems is their medicinal garden.  On our first full day at the farm, Mitch Haddad, the educational coordinator, recommended chewing on a small leaf from the Andrographis plant to boost our immune systems.  This powerful plant is known as the King of Bitters, and rightfully so.  
"In nature the taste of bitter usually means two things, it's either going to kill you or it's an incredible medicine." – Mitch Haddad, Educational Coordinator at Bona Fide Market
Those living on the farm aren't the only ones who get to benefit the health rewards as well as suffer the face puckering bitterness of this plant.  Bona Fide strictly follows the third guiding principle of Permaculture described either as "Fair Share" or "Return the Surplus." This principle ensures that all excess is used and offered fairly for others who will benefit from it.  From the farm's surplus, they sell goods through their small Farm Store; providing tinctures from their medicinal garden, honey from their bees, jams from their fruit as well as helping other local producers sell their goods.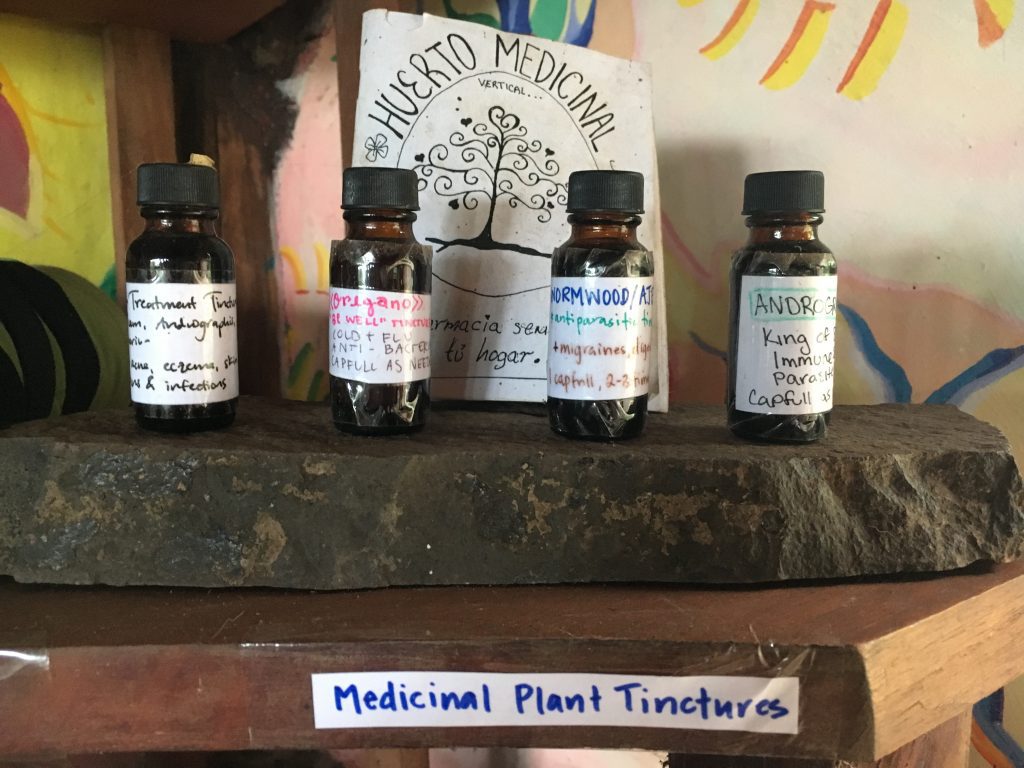 One of Bona Fide's goals in the coming years is to create stability in its revenue stream. Thus, the growth and expansion of this small Farm Store is a natural fit for them.  The farm has recently completed construction of a physical storefront near the main road. However, the business and implementation plans for the store were still largely in the idea phase when we arrived.  The PGS team knew this was an ideal place to put the skills learned from our Implementation, Operations, and Accounting classes to the test.  WPulling from this class Implementation, we created a Business Canvas Model that we learned in class to look big picture at the store. This helped us to get a holistic view of its value proposition, customer segments, and revenue structure are. Using Accounting class skills, we created a product list by looking at the retail prices and cost to produce. We also created a breakeven analysis for new purchases, an essential Operations tool for understanding how soon a big purchase will pay off.  
With a solid framework set, we hope to see the benefits of Andrographis, "The King of Bitters." meeting every sick local and traveler alike.  
SERIES BY: Alex Grande C23, Robert Bartolucci (C23), Remi Mateo P7, Christina Johnson C21, and Erin Moore C25/PA8